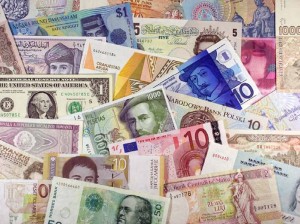 As many of our readers might be aware, the French chapter of Transparency International has recently filed an anti-corruption case against the presidents of Gabon, Congo and Equitorial Guinea regarding the millions of dollars in embezzled funds they have allegedly stashed in the form of property and other goods in France. This case broke new ground in international jurisprudence since this is the first time a civil society organisation was deemed admissible to launch such a legal action against sitting presidents.
Although the case brought by TI France is the first of its kind, stealing of public assets is by no means a new problem. It is estimated that between US $100 to $180 billion has been stolen by corrupt dictators in the last few decades, and this is just the known, big cases. If we consider the amounts routinely stolen by lower level officials then the sum of stolen funds is bound to get much higher.
Recovery of these stolen assets is a multi-layered process involving many different players and institutions. So far, international efforts have focused on the corrupt leaders of developing countries. However, a closer look at the trail of money shows us that financial centres (often based in the 'clean' Northern countries) are a big part of the problem. Theft of public funds is made possible by using the same secretive legal instruments (e.g. shell corporations) and loopholes (e.g. bank secrecy) that are utilised for other crimes such as tax evasion and money laundering. Currently there is critical global political momentum, particularly from the G20, to tackle the issue of opaque financial centres. Therefore, this is the perfect time to strengthen advocacy efforts to put pressure on both sides responsible for stolen assets: the corrupt leaders (and their associates) and their enablers in the financial havens.
To contribute to the international dialogue on asset recovery, TI has recently published a paper which summarizes the state-of-play and highlights some current challenges and policy considerations. We hope that this paper will strengthen your understanding of the issue. We welcome your comments on the topic and your feedback on anything we might have missed. Happy reading!
Download and read the paper "Recovering stolen assets: A problem of scope and dimension" here.