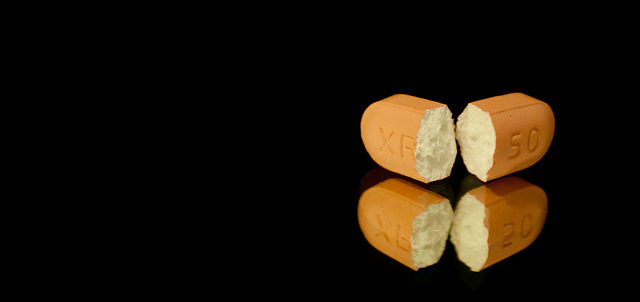 Two years ago, the leading German pharmaceutical company, Boehringer Ingelheim, applied to Slovak authorities for its new anti-diabetes drug, Synjardy, to be covered by health insurance.  Drug manufacturers are keen for their medicine to be covered since it would reduce its price and therefore could sell more. Boehringer estimated in its application that within four years almost a thousand patients would be on the drug and the insurance subsidy would amount to half a million euros annually.
Leading Slovak diabetologist, Emil Martinka, was one of the key evaluators of Synjardy's merits. As the head of the advisory diabetes expert group, he makes recommendations to other experts and takes part in the final vote on whether to approve the drug for coverage or not. In early 2015, Martinka voted twice for Synjardy's approval.
Martinka was one of the highest paid doctors for his consulting services to the pharma sector in 2015. He received almost 28,000 euros from four pharma companies. Over 16,000 euros came from Boehringer. Another 2,000 euros came from Sanofi, a French manufacturer whose drugs were also reviewed positively by Martinka  that year.
Exposing conflicts of interest
While nothing suggests that payments influenced Martinka's judgement, questions remain whether such conflicts of interest dent the trustworthiness of the whole process.
The Slovak law poorly regulates experts' evaluation of medicine for approval. The conflict of interest notifications, which experts should hand in to the Ministry of Health, are not made public for example. Same for the qualifications and resumés of present and past evaluators. Experts' recommendations and approvals are often left unexplained. Opposing opinions are anonymous and not elaborate enough. Cost estimates for new medicine are not reevaluated after their approval. We found that they tend to be underestimated by pharma companies.
Transparency International Slovakia uncovered these conflicts thanks to unprecedented openness which big pharma companies undertook for the first time last year through their association with the European Federation of Pharmaceutical Industries and Associations (EFPIA). Matching last year's results with the names of experts deciding the coverage approval in Slovakia brought to light 19 further names apart from Martinka. These experts were paid almost 60,000 euros in 2015.
The Slovak government has been discussing changes for transparency throughout the year. Medicine costs total one billion euros a year, a third of all health spending in Slovakia. The Health Minister Tomas Drucker has suggested that picking experts randomly from a pool of experts might be part of the solution. Still we believe that more changes are urgently needed.
Challenges ahead
Looking at the bright side, there has been huge progress in tackling this issue in the last decade. Five years ago, very little was made public in Slovakia about how drugs were approved and purchased. Now, all applications with supporting documents and decisions are published online for anybody to check. All hospital or ministry contracts are automatically made public. And as of this year, the amended Slovak law complements voluntary transparency of pharma payments to doctors through mandatory declarations for all, including pharmacies and marketers. For the first time all "transfers of value" are being declared.
The next challenge will be to create good solutions to questions that will arise from analyzing new data. For instance – how to create a reliable and trustworthy medicine evaluation system so that we keep the best experts on board yet minimize the conflict of interests. We hope to be a part of such a discussion.
* This blog is co-authored by Barbora Tholtova, a Project Coordinator at Transparency International Slovakia