245
Corruption kills."

Huguette Labelle, Transparency International chair
Space for Transparency is the blog of Transparency International237, the global coalition fighting against corruption. Read more about Transparency International here238.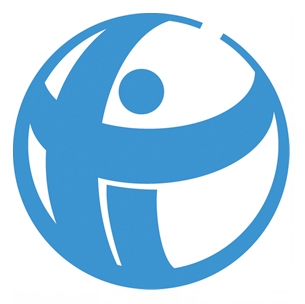 239Recognizing the problem is only the first step towards a solution. That is why we help citizens to demand accountability from their leaders. And we show governments what they can do to tackle corruption.
This blog will show you what people are doing to stop corruption around the world through the unique perspectives of  Transparency International's local, independent offices run by local staff in over 100 countries. From Russia240, where we recently went around asking police for identification, to Guatemala241 where we trek out to remote communities to help them hold government programmes accountable, to campaigns against fake teachers in Niger242. See which countries Transparency International operates in here243 and read about their most recent achievements in our annual report.
We also have free-of-charge, walk-in corruption advice centers in 56 countries. These are not just limited to the developing world. We can encourage people to blow the whistle when they see corruption in daily life. We can help people monitor government spending that is increasingly being made available online. We can ask multinational companies to be more transparent (and ask interest groups to stop lobbying against anti-corruption rules).
Corruption, the abuse of entrusted power for private gain, hurts everyone whose life, livelihood or happiness depends on the integrity of people in a position of authority.
Corruption strikes many walks of life, as do the responses to it. Besides documenting the daily work of anticorruption activists worldwide, this blog also provides insight and analyse into a wide range of corruption issues, and voices from other people involved in the fight against it: from climate change and the arms sector, to education and healthcare.
How Transparency International fights corruption is laid out in our Strategic Plan244.
Corruption is a crime against society"

Cobus de Swardt, Transparency International Managing Director
~~~
Terms of Use and Disclaimer:
The opinions and interpretations expressed on this blog are the personal expressions of the authors. They do not necessarily reflect the views, positions, strategies, or opinions of Transparency International.
Many of the links on this blog will take you to sites run by third parties. Neither Transparency International nor the authors of this blog have reviewed all of the information on these sites or the accuracy or reliability of any information, data, opinions, or statements provided on these sites. Transparency International does not endorse these sites, their opinions or any products they may offer.
All comments and trackbacks will be posted as long as they do not include inflammatory or obscene content or abusive language, including racist, sexist, offensive or discriminatory language, to be determined at our sole discretion. We also reserve the right to delete overly promotional, malicious or inflammatory posts or spam.
Users agree to not post materials protected by intellectual property laws (or by rights of privacy of publicity). You represent and warrant that you do not infringe on any third party's copyright or other proprietary rights and that you have secured all necessary permission and licenses prior to contributing content to this blog that does not constitute your original work of authorship.
These terms of use may be updated by us at our discretion and without notice to you. If you do not agree to these conditions please do not use this blog. Please review this page periodically for changes. Your continued use of this site following the posting of any changes to this page constitutes an acceptance of these terms on your part.