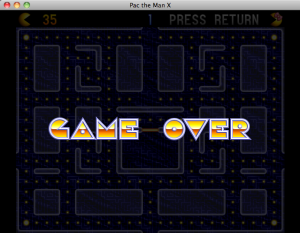 Let's start with some shocking news: There is a Western European country in which ten percent of all criminal proceedings are dismissed because they run out of time. This means simply that one in ten alleged criminal offenders in this country is not convicted. Not because he or she is not guilty, but because the proceedings could not be concluded within the set time frame.
This is just one of the findings in a new report on statutes of limitations and prosecuting corruption in EU member states. Launched by TI in the Brussels Residence Center, former Italian High Court Judge Gherardo Colombo and Lithuanian Neringa Mickeviciute explained how the statutes of limitations regimes work – and partially fail – in their countries. OECD expert Leah Ambler and the European Parliament member Monica Macovei complemented this event with their international and European perspectives.
In another European country for example, statutes of limitations for politicians are shorter than for other citizens. Why should there be less time to prove that a politician or an ex minister committed a crime than for normal citizens?
Limitation periods in Europe leave too many loopholes, both on paper, but even more so in practice. Particularly for cases of political corruption, smart lawyers know how to delay proceedings, or even delay the start of proceedings so much that alleged offenders are not convicted.
I was very impressed by the in-depth knowledge of Gherardo Colombo, a former High Court Judge in Italy who was a key investigator of the "Tangentopoli" case (also called "Mani Pulite", meaning "Clean Hands"). This wide-spread corruption scandal involved more than 5000 people, including many politicians and even four ex prime ministers. After many years of investigations, 20 per cent of the alleged offenders were discharged because the proceedings had run out of time. To make it worse, recent reforms in the Italian statutes of limitations regime reduced the time available for prosecution even further.
The report we launched "Timed out – statutes of limitations and prosecuting corruption in EU countries" (PDF) is the first horizontal study of its kind, analyzing the limitation regimes across the EU. It found many weaknesses, but also good practice across the EU. Sometimes complex, but highly relevant for prosecuting and thus fighting corruption. Worth reading!
Update: Here's the Timed-Out_Launch_Report of the launch event.