It's been a hard bit of work, but we have finally made it!
You can now download our brand new iPhone application free of charge from the iTunes app store.
Spin the globe and pinpoint a country to see how it scored. Select more than one country to compare their rankings. And share your findings with your friends via Facebook, Twitter and email.
See how it works here.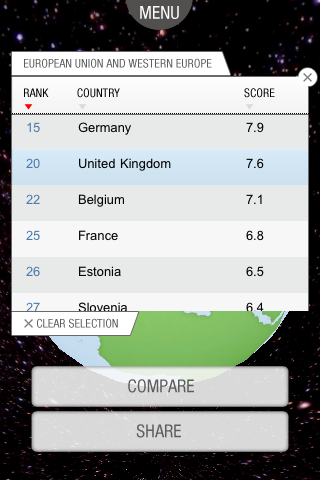 Of course, the Corruption Perceptions Index is only one of our tools. For our other indices measuring corruption, such as the Global Corruption Barometer, a global people opinion survey, or the Bribe Payers Index that looks at who pays the bribes, visit our website.
Let us know how it goes, and if you liked the app we would greatly appreciate your support. We'll also look at developing an Android version of the app. And if you like what we did with the CPI, we'll be happy to try to upgrade it with our other data in the future.
And finally a big word of thanks to Alisdair and his team at Always on Message who worked hard to get this done!
Enjoy exploring and sharing!