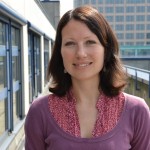 Today Transparency International publishes a progress report showing implementation of the OECD anti-bribery convention is losing momentum, with no countries having stepped up their enforcement enough to move between active, moderate and low in the last year.
The OECD itself is certainly working hard to keep up momentum in the fight against corruption and bribery, and tirelessly links these problems to wider issues like tax evasion and financial transparency. Present alongside government officials, international organisations, and business representatives, Transparency International has been invited, as the only international civil society organisation, to attend the OECD/G20 conference "Shaping a New World. Combating Foreign Bribery in International Business Transactions" on 10-11 May in Bali, Indonesia. Despite this ambitious title and meaningful location, as we issue our report I cannot help but ask myself whether this event  co-hosted by the OECD and the Indonesian National Anti-Corruption Commission really led to any concrete results in the fight against corruption?
The bribery of foreign public officials by companies to gain business advantages is a rather common practice—a practice which has devastating consequences for the world economy as well as for global development. First of all, citizens have to pay higher prices for inferior services because of undue advantages for bribe-paying companies.
Furthermore, in many instances the bribe-taking or soliciting government official diverts resources from basic social services to expensive (but for the individual, lucrative) projects, which not only undermines the credibility of his or her government, but also harms the most vulnerable. In addition, foreign bribery has negative consequences on the international business environment by promoting a competition based on payments as opposed to merit.
Nevertheless, until about 15 years ago foreign bribery used to be tax deductible in many Western countries. Only the US has a long-standing tradition of prosecuting foreign bribery based on its Foreign Corrupt Practices Act of 1977. In 1997 the OECD Convention on Preventing Bribery of Foreign Public Officials came into place and was subsequently ratified by many OECD countries. As the share of exports in the global economy has significantly changed, it has now become crucial to extend the fight against foreign bribery to the emerging economies in order to level the playing field for companies.
Criminalising foreign bribery is thus one of the 11 action areas of the G20 Anti-Corruption Action Plan which was agreed at the Seoul G20 Summit in November last year. It is a relatively new issue for many of the emerging economies, and with regard to the first step of criminalising foreign bribery as a legal offence, some progress has already been made.
While there is no change in our OECD progress report, there is plenty of movement outside the OECD. Russia has adopted a new law to combat foreign bribery and will join the OECD Convention formally at the OECD's 50th anniversary on 24-26 May, a big achievement for the G20 Working Group on Corruption which is co-chaired by France and Indonesia.
China has adopted foreign bribery legislation earlier this month – however, it has consciously avoided joining the OECD Convention, presumably to avoid the far-reaching monitoring mechanism of the Convention. Indonesia and India have presented draft bills on foreign bribery to their parliaments. India has ratified the UN Convention Against Corruption by 2012 which in Article 16 also includes provisions on foreign bribery. This leaves only Germany, Japan and Saudi-Arabia as the G20 countries which yet have to ratify this comprehensive legal framework.
At the conference these steps were presented as big successes, but at the same time many speakers stressed that criminalising foreign bribery on paper is only the first step. After the legislation is in place, corresponding policies have to be established and companies need to be provided with guidance on how to comply with the new legislation. Finally and most importantly, the legislation needs to be enforced. As TI's OECD Progress Report shows today, this is a severe problem with the OECD Convention. It shows no improvement in the enforcement of the OECD Anti-Bribery Convention in the past year.
Summa summarum – while it is certainly laudable and helpful that the G20 is targeting foreign bribery and that it is doing so in a multi-stakeholder approach with the private sector as well as the relevant international organisations and civil society, there is still a long way to go for a transparent and clean international business environment.