Barack Obama's visit to Ireland has come and gone, but the spirit of change lingers on. Today Transparency International's Irish chapter are launching the 'Speak Up' Helpline, Ireland's first service for whistleblowers and victims of corruption.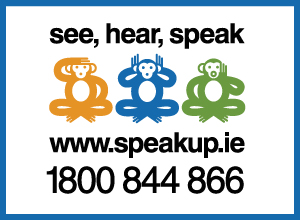 Transparency International started running advocacy and legal advice centres in the Balkans in 2003, and they have spread around the world. They are now in 46 countries, and have received tens of thousands of complaints from citizens who have had problems getting access to public services, with their employers and many other issues that they need help getting resolved. The centres help citizens by following up with public authority or body complained about to make sure the issue is dealt with.
Ireland's is the first such centre to open in western Europe.
Read more about Ireland's centre at www.speakup.ie
Read more about the state of corruption in Ireland here.
Read some stories of people who came forward to TI in other parts of the world here or here. The story that resonates most for me is the street vendor in Armenia swindled by tax inspectors. With TI's help, he got reimbursed and got his confiscated goods back. Mohamed Bouaziz, the Tunisian fruit vendor who was mistreated by local officials, had no such recourse and instead he triggered the Arab Spring by his self-immolation.