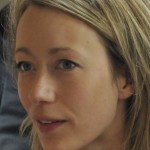 Antonia Bosanquet, Transparency International's Arab media specialist, looks at Libya's future as seen by Arab-language online media.
It's over and the end was cleaner than any of the NATO allies dared to hope; instead of the "grubby compromise" between rebels and Ghaddafi loyalists that was predicted by analysts, the rebels surprised the world by storming Tripoli and taking the capital in days. Muammar Ghaddafi's defiant messages still echo from his hiding places, but his position as ex-leader is no longer in question and  there are now few countries that haven't officially recognised the National Transitional Council (NTC) as a legitimate political partner. Another dictator has fallen and it's the beginning of a new era for Libya.
So why isn't anyone cheering? The tone of the international reaction has been one of concern rather than congratulation and comparisons with Iraq warn us to expect the worst. Like Iraq, Libya is facing a sudden political vacuum, combined with freely available weapons and numerous old scores to settle. Like Iraq, the culture is heavily influenced by tribal divisions that could now dominate over national unity. And most fateful of all, Libya is oil-rich and infrastructure-poor; the same conditions for oil and construction contracts that prevailed in Iraq in 2003.
The warnings of an Iraq rerun are not empty. But they're mainly limited to the non-Arab press. The Arab media has dedicated little column space to the discussion.
Users of our Arabic Facebook site did not think much of the comparison, preferring to stress the unique nature of the Libyan revolution and of the country itself. Their more optimistic predictions do not include the possibility of an Iraq re-run.
Throughout the revolution, anecdotes and caricatures (such as those of Satoor) transformed fear and reverence of Ghaddafi into loathing and mockery. Free media has flourished since February 2011; blogs, independent news portals and internet broadcasting channels are springing up in English, Arabic and the Amazigh languages of the Libyan Berbers.
None of these sites are warning about the hard times ahead. They are discussing how to write a constitution, how to manage Libyan oil, how to redesign the school curricula and how to stop shopkeepers from exploiting the food shortage.
After 42 years of oppression Libyan civil society is coming to terms with a new-found freedom, and the responsibilities that this brings. An anti-corruption worker who contacted Transparency International told us, "It wasn't safe to fight corruption. If you opposed the government, you would disappear. We were careful. But now we are ready to work."
Rather than gloomy predictions, let's think about what Iraq taught the international community about responding to a transitional period and how we can learn from our mistakes. The first of these lessons must be the devastating effect of corruption on a state-building process and the way that western states, companies and institutions can prevent this.
Looking at how to handle future business transactions in Libya, my colleague Robin Hodess' recent post on this blog stressed the role that western governments and companies will play. Oil companies should report their revenues on a country by country basis and western governments should ensure that rules for accountability are enforced. In another article, journalist Johnny West argued that the NTC should make all the oil contracts of the Ghadaffi era public. Such a move would confirm the new government's commitment to transparency and set a new precedent for tracking corruption in the oil industry, he writes.
After releasing frozen assets for their use in Libya, banks and their regulatory bodies need to be more rigorous in checking money trails and identifying stolen public monies. Libyan leaders must not be allowed again to steal from the country which they laud as their homeland.
Contracts for construction in Libya must be awarded according to competitive, transparent criteria and companies found guilty of bribing or concluding corrupt deals abroad should face sanctions in the country where they are based. If anti-bribery conventions are properly enforced, it shouldn't be possible for western firms to benefit from weak accountability abroad.
Of course, it's the Libyans who will shape their country's development. But particularly in a state whose oil wealth creates such complicated ties with the rest of the world, the international community can play a decisive role.
Neither the corruption scandals nor the consequences that we saw in Iraq need to be repeated in Libya. Rather than predicting the worst, we have to help the Libyans achieve a transition process that is as transparent and stable as possible.