Jacques Terray, member of TI's board since November 2010, talks about the challenges of bringing corruption to justice in France.
What are the anti-corruption challenges in France?
France is a good pupil of the anti-corruption movement. The government leads international efforts, it was one of the first countries to ratify the OECD and UN conventions on bribery and corruption, , the government is publicly committed to fighting corruption and a special anti-corruption unit was set up in 2003.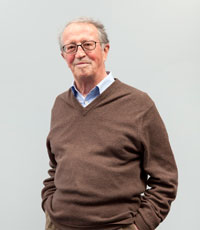 However, the government does not seem too anxious to see that fight becoming a priority in terms of the number of people – qualified police and judicial officials – assigned to political and financial affairs. The numbers speak for themselves: only two significant convictions for bribery of foreign officials.
This looks likely to get worse, not better. A particular concern for NGOs like TI France was a project whose impact would be to restrict complaints about corruption.
How would the change work? How are corruption cases handled?
If citizens want to complain about corruption, they can go to the police/prosecutor or to  a judge with the powers to carry out an investigation.
When the prosecutor decides whether to proceed with an investigation, he/she follows the instructions of the government. By contrast, judges are independent.
All complaints go to the police/prosecutor first. The complainant is only able to take his/her case to a judge if the police/prosecutor had not acted after three months.
Prosecutors can thus take a case on before hand and say, " we are going to investigate" but then put on the brakes, and the case may be dragging on indefinitely.
A bill was presented by the government to terminate the role of judges in the investigation phase, so that only prosecutors would have been able to receive complaints and to conduct investigations. The almost unanimous opposition of the judicial profession resulted in a withdrawal of that bill, at least for the time being.
How independent are corruption prosecutions today?
The key is specialised staff in Paris "pole financier", a department which also handles issues like tax, customs, increasingly staffed with less experienced judges, prosecutors and experts.
A financial case with political implications, often requiring cross border inquiries, can take four to five years, and judges are evaluated on a basis of cases per year. An ambitious judge (or prosecutor) will not stay in this sector, where his efforts may not be rated fairly.
First and foremost, prosecutors should be more independent. A prosecutor may never be told to drop a case in writing (such an instruction has to be in writing), but a suggestive phone call is enough, when your career depends on the man at the end of the line.
Links between prosecutors and the government simply must be severed when it comes to the conduct of a specific case.
What could be done to improve the situation?
A chief prosecutor should be appointed by parliament, voting by a qualified majority so as not to be a political appointment. He would be in charge of supervising the work of prosecutors (to assure consistency of the prosecution policy nationwide), and making appointments and promotions.