The 2011 Nobel Peace Prize has put women's rights in the spotlight. Gender and corruption have been on Transparency International's radar from sometime. Our global corruption survey found that women perceive higher levels of corruption than men, but were less likely to report it. Last month Transparency Rwanda published a survey on gender-based corruption in the workplace. Last year we published a working paper on the issue.
In this article, published on the Anti-Corurption Research Network last year, Farzana Nawaz, programme coordinator in the Research and Knowledge Group of the TI secretariat, introduces the issue and some of the problems dealing with the gender angle.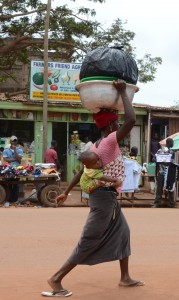 Gender and corruption is a surprisingly recent issue in anti-corruption scholarship. The first wave of research into the gendered dimensions of corruption focused on whether women are more or less corruptible than men, and whether the promotion of women in public life can be an effective anticorruption strategy. A second line of enquiry examined the impact of corruption on women as a group, building on the growing evidence that corruption has a disproportionate impact on vulnerable groups in society. Both of these strands of research have already generated a wealth of policy-relevant insights that advance our understanding of the interplay between corruption and gender.
Are Women Less Corrupt than Men?
Several early, mainly econometric contributions to this discussion claimed that there is indeed a link between higher representation of women in government and lower levels of corruption. An influential study of 150 countries in Europe, Africa and Asia by the World Bank, for example, came to the conclusion that women are more trustworthy and less prone to corruption, a finding later corroborated by additional research from the World Bank.
However, the concept that women inherently possess greater integrity has been challenged. Anne Marie Goetz argues that this idea fails to account for the ways in which gender relations may limit women's opportunities to engage in corruption, particularly when corruption functions through all-male networks and forums from which women are excluded. Read more.
Does corruption affect women more than men? Read about the different ways women suffer from corruption, and the ways Transparency International is fighting them worldwide,
here
.