The following article was first published on Fox News Latino.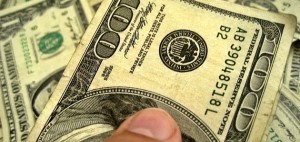 From a strictly rational point of view, a person decides to get involved in corruption for personal advantage, usually financial profit. The less likely it is that the corrupt act will be discovered and sanctioned – and the greater the potential profit – the more likely it is that corruption flourishes.
This economic perspective perceives corruption as a cost-benefit analysis. It partially helps us understand why, for example, bribing police officers is much more common in Mexico, where impunity is high and institutional controls are weak, than in Norway.
With that in mind, taking the moral route and refusing to resort to corrupt acts might be seen as irrational behavior. Why should I play by the rules if everyone else is cheating? But there are financial incentives for honesty and fighting corruption.
Read the full story on Fox News Latino
Image: Creative Commons, Flickr / 401K (401kcalculator.org)