Transparency International Lithuania invites you to follow the live stream of a public lecture by Mr. Daniel Kaufmann, senior fellow in the Global Economy and Development Program at the Brookings Institution (USA), former head of the World Bank Institute, on 09 July, Monday. The lecture "Revisiting Corruption: A Governance Framework" will open the third Transparency International Summer School on Integrity 2012 in Vilnius, Lithuania. The lecture and the opening ceremony will start at 11 a.m. (GMT +2).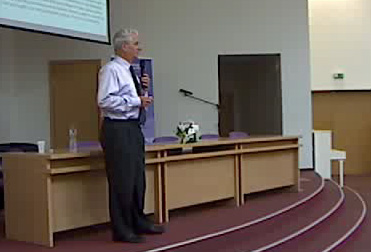 This year, the Transparency International School on Integrity will welcome almost one hundred students from thirty-six countries. The goal of the TI School is to engage youth leaders from across the world in the discussion on transparency and accountability, offer them practical solutions to good governance, and venues for active engagement in anti-corruption work in their countries. This year the students will be greeted by such lecturers as Daniel Kaufmann, the legendary prosecutor from Peru Jose Ugaz and the director of TI Russia Elena Panfilova among many other leading anti-corruption experts. The students will be also welcomed by Her Excellency President of Lithuania Dalia Grybauskaitė.
For more information, please go to www.transparencyschool.org.
You can access the stream link at https://bambuser.com/channel/Transparency+International+Lithuanian+Chapter. TI Lithuania will also announce the final link on its Facebook page at: www.facebook.com/tilithuania.