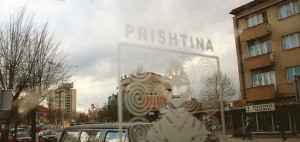 For more than a year, ten Kosovar NGOs, among them
Kosova Democratic Institute
, Transparency International's partner in Kosovo, have been demanding a solid law on confiscation of illegally acquired assets. Kosovo needs stronger laws on fighting organised crime, they say.
A draft law is before Parliament, but shows significant weaknesses and a very limited scope, which would fail the original goal of such a law. It does not take a single recommendation put forward by the NGO to the Ministry's working group.
The result is a weak and to a large extent redundant piece of legislation, which would not help the fight against organised crime and corruption in Kosovo. Worse still, the law could provide an amnesty for past crimes.
In the open letter to Kosovo's Minister of Justice, Hajredin Kuçi, published in Koha Ditore on 9 June 2012, republished below Ismet Kryeziu, head of Kosova Democratic Institute, calls for a revision of the law.
'Do not ask how I got the first million, and I will tell you all about the rest'
Countries in transition, especially those emerging from conflicts, give those in power plenty of opportunity to extort citizens and state, and to enrich themselves from public offices.
Overnight, in the blink of an eye, multi-millionaires are created and mega-businesses raised, most of them on the basis of illegally obtained assets.
It is precisely these individuals and groups who now aim to draw up laws legitimising their dirty millions. Kosovo, with its small number of inhabitants, is perhaps one of the easiest places to obtain assets illegally. This is an 'opportunity' used not only by Kosovars but by many citizens from neighbouring countries, international investors with inexistent businesses and others with criminal pasts.
Thus, Kosovo is not only considered a place of crime and corruption, but also a home to criminal activity steered from the neighbouring countries.
Kosovo is in a different position to our neighbours in the region who also emerged from war such as Croatia or Bosnia-Herzegovina. Before war engulfed these countries, they had an administration, legislation and running operations. Perhaps not the best, but their institutions did operate. In Kosovo, on the other hand, enforcement of the law was totally lacking ten years before the war. Kosovar society lived mainly on private funds, obtained by citizens within the country and abroad.
At the beginning of the war in the late 1990s funds were established to support the war and arms purchases. The government in exile, for example, set up the "Homeland Calling" fund (Vendlindja thërret in Albanian). These funds were under weak supervision, if any. This practically invited criminals – individuals and groups – to use the country to profit and launder from illegal activity. When the war ended in 1999, the trend continued. Kosovo remained home to the rule of illegality.
Opportunities for making money increased not only for citizens outside the country, but for local and foreign businesses. Circumstances were created for much greater opportunities for individuals, political entities, groupings, legal and illegal mechanisms, be they underground or above ground. There have been, and continue to be, criminal activities involved with trafficking of fuel, tobacco, weapons, human beings, kidnappings with the aim of extorting, alienating social properties, extorting businesses and misusing tenders and the public budget.
These were not enough apparently; theft of evidence from police stations has happened before:  50 kilograms of drugs in Prishtina, 24 kilograms of gold in Peja. Who knows when something similar will happen in the months ahead: in Prizren, Gjilan, Mitrovica or throughout Kosovo!?
These activities have created many powerful individuals. They obtained illegal assets and now they hold the political, institutional, economical power through cooperation with criminals. And now, these people that allowed, supported and became part of these activities, this political class, can hardly be stopped, since they are well stuffed by their insatiable greed.
Many citizens, from different walks of Kosovar society, had lost confidence that Kosovo will ever exist, but there were those who planted and kept alive the hope that this country will be one day. Today though, more than ever, people are disappointed; today people have even less confidence in state institutions and the political class. They have lost hope that Kosovo will become a country with functional democracy and rule of law, with economic development and civic welfare, as they had wanted and once dreamed.
If you want to revive people's hope, Mr. Minister, change this draft law! This law requires first another name: "Law for confiscation of illegally obtained assets", it should provide for the burden of proof to fall on the suspect, it should include retroactive action, at least from the year 2000, it should envisage particular mechanisms of work within the existing institutions.
Mr. Minister, do not allow for support to and amnesty of crime, corruption and illegally obtained assets by law! Do establish stable laws that stop and not legalise crime and corruption, this cancerous virus state-eater!
Minister Kuqi, you have the opportunity to restore the hope of citizens that this country will indeed become one.
Minister, give hope to this country!