News released yesterday by Europol, the European police organisation, that football is the target of alleged widespread match fixing should come as no surprise. But the match fixing allegations, involving 15 countries, hundreds of games and more than $2.7 million in pay offs to players and officials (mostly originating in Asia), is shocking. What's the point of following a sport where the results are potentially known before the whistle is blown?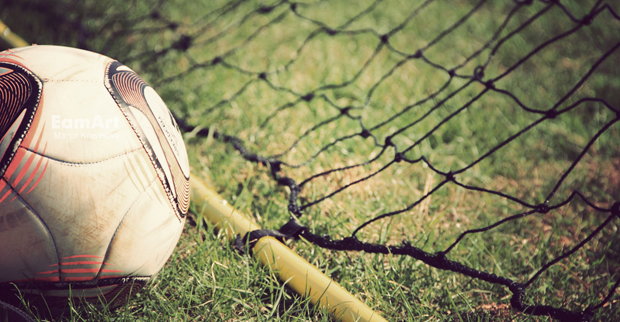 All those involved in football including clubs, no matter how big or how small, have to become part of the solution to this problem. It is not enough to track betting, which Europol and Interpol can do.
What football needs, and what it is trying to develop, is effective education and prevention programmes that sensitises everyone involved in the game to the perils of match fixing and helps them resist the temptation. And the organisations that run football, from FIFA through to the continental and national federations, need to demonstrate good governance themselves in order that one message is clear from the top to the bottom of football: corruption is not tolerated in football.
On the issue of prevention and education, in the past year the European Commission has made fighting match fixing a top priority. Organisations inside and outside football, including Transparency International, have submitted proposals to pilot programmes on how to end this scourge through prevention and education. In the next 18 months as these projects unfold more education tools, codes of conduct and research into how best to stop match fixing will be announced.
All this activity is to be welcomed. In the past there was a view that if we found the organised criminals we could eliminate the organised crime. At Transparency International we know that there are two sides to any bribe, the bribe giver and the bribe taker, and that stopping corruption requires action on both sides.
In the case of the bribe taker in football, there are many reasons why players, officials and those involved in the sport are vulnerable. In some leagues players are not paid on time and debts pile up; in others criminals target younger players, encourage them to bet and then they get in over their heads. The scenarios are many and often not black and white, which is why it is so important that those involved in the game who might one day become the target of a bribe giver know what might happen and what they can do if it does.
In business and in government Transparency International advocates whistleblower protection laws and mechanisms to help people report wrongdoing in a safe environment. The same is true for football. People need to know that they can report wrongdoing and not be victimised or put in danger. There are several proposals for anonymous whistleblowing hotlines and ombudsmen to act in leagues. This requires study to establish what is best practice.  In tennis, for example, players are obliged to report anyone who tries to bribe them to fix a match even if they say no to the bribe because this alerts the authorities to the fact that there are fixers at large. Should this be the same in football?
The fans of football also have a responsibility to get involved. They need to demand their clubs adhere to best practice in governance and introduce and follow through on the prevention and education programmes.
Carousel image: Flickr/ Creative commons: Mariia Kravtsova I EamArt