Las autoras de este post son Alejandra Guzmán Galván, Asesora de comunicaciones del ALAC-El Salvador, y Xenia Hernández Castro, abogada del ALAC-El Salvador. To view the English version click here. 
El 10 de enero de 2013, el Centro de Asistencia Legal Anticorrupción (ALAC) El Salvador comenzó a recibir denuncias ciudadanas sobre gastos realizados por la Asamblea Legislativa (Congreso). Estos gastos, destapados por los medios de prensa del país, se habrían destinado a la compra de obras de arte valoradas en 150,000 dólares, así como de obsequios navideños para los 84 diputados y diputadas por un valor de 46,835 dólares.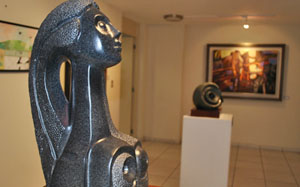 Entre las compras se destacaban 350 corbatas de seda, 100 carteras de bolsillo para dama y 100 prensa corbatas institucionales bañados en oro de 18K y entregados en estuches de lujo. Además, diversos licores como vino, whisky y vodka. Estos gastos fueron supuestamente autorizados por la Junta Directiva a través de un proceso de aprobación interna muy poco transparente y contrario a lo que establece la Ley de Ética Gubernamental salvadoreña.
Dada la magnitud de la controversia, el ALAC-El Salvador tomó la iniciativa de presentar una denuncia el 18 de enero ante el Tribunal de Ética Gubernamental, un ente contralor salvadoreño que vela por el cumplimiento de la Ley de Ética Gubernamental. El caso despertó la atención de los medios y distintos sectores de la vida pública, debido a la coyuntura política y preelectoral del país.
Asimismo, el día 17 de enero se realizó una petición de acceso a la información pública en poder de la Asamblea Legislativa, para que informaran con detalle sobre los gastos realizados. Las autoridades competentes respondieron el 30 de enero asegurando que la información solicitada era confidencial e inexistente. Esta resolución puso de manifiesto la falta de transparencia en la administración del erario público e intensificó la polémica.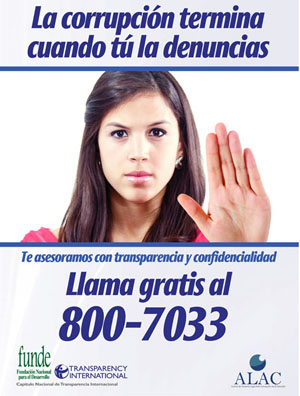 Con estas acciones FUNDE, el capítulo de Transparencia Internacional en El Salvador, busca sentar un precedente entre la clase política del país  de manera que se racionalice y se someta a escrutinio de la ciudadanía el gasto público. También quiere disuadir a los diputados salvadoreños de destinar fondos públicos a compras similares en el futuro. Esta ha sido la primera vez que se ha denunciado un caso de mala gestión de dinero público por la compra de regalos navideños y obras de arte en el parlamento en El Salvador, y el apoyo de la ciudadanía al ALAC ha sido mayoritario.