This post was authored by Alejandra Guzmán Galván, Communications counselor of the ALAC-El Salvador and Xenia Hernández Castro, Lawyer of the ALAC-El Salvador. Para leer la versión en español haga click aquí. 
On 10 January 2013 citizens contacted our Advocacy and Legal Advice Centre (ALAC) in El Salvador to report an inappropriate expenditure of public funds, recently uncovered by the media. The country's Legislative Assembly (Congress) had purchased works of art valued at US$150,000, as well as Christmas gifts for the 84 MPs, amounting to $46,835.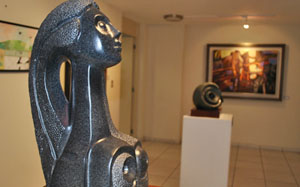 The holiday presents included 350 silk ties, 100 purses, and 100 silver tie pins bathed in 18K gold and enclosed in luxury cases. In addition, various alcohol such as wine, whisky and vodka was acquired. All of these expenses had been approved by the Executive Board in an opaque process that runs counter to the Salvadoran Law of Government Ethics.
As a result, the ALAC-El Salvador reported the issue to the Court of Government Ethics – the body in charge of overseeing that public ethics are in accordance with Article 10 of the Law of Government Ethics – on 18 January. The case attracted the attention of the media and different sectors of public life, given the upcoming elections and political circumstances in the country.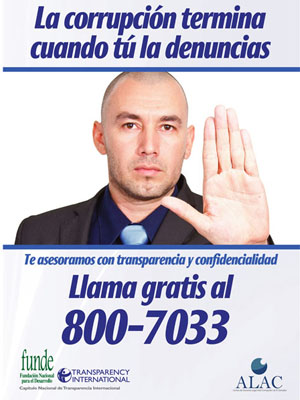 Similarly, on 17 January an access to information request was presented to learn more about the suspect expenses. Authorities responded on 30 January that such information was confidential and inexistent. This resolution made clear the lack of transparency in the administration and augmented the controversy around the issue.
Through its actions FUNDE, the Transparency International chapter in El Salvador, aimed to raise standards among the Salvadoran political class, so that public spending is rationalised and made open to public scrutiny. This was the first time that  mismanagement of public funds related to the purchase of Christmas gifts and works of art was reported in the country. So far, citizens' support  for our push has been astounding.