One of the more disturbing revelations in Inside Job, the 2010 documentary film that brilliantly exposes the corruption in the financial industry in the lead-up to the crash, is that of the widespread connections between universities and Wall Street. The film reveals that some prominent academic economists were paid by firms to speak out or write papers promoting policies of deregulation that favoured their business interests but that also fuelled increasing instability in the sector. Others received payments simply for lending their names to studies written for the financial industry – a practice known as "ghost-writing".
Unfortunately, the corruption of the academy doesn't end with the economics profession. There are numerous examples across disciplines of companies trying to steer research to suit their commercial interests.
Conflicts of interest between medical researchers and pharmaceutical companies have come under particular scrutiny. One study in 2003 found that between 23 and 28 per cent of biomedical researchers in the United States received funding from industry, with roughly one-third having personal financial links to their industrial sponsors. More importantly, the study found consistent evidence that industry-sponsored research draws pro-industry conclusions.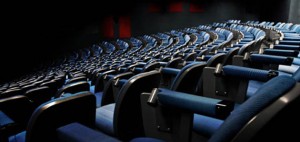 Corporate sponsorship not only carries with it the potential to distort outcomes, but funding agreements give donors the power to suppress research findings. For instance, a 2007 funding agreement between Deutsche Bank and two German universities to create an applied mathematical laboratory gave the bank the right to review any research and to withhold publication permission for as long as two years.
In other cases, collaboration agreements can give corporate sponsors almost total control over university research priorities. A US study of 10 major sponsored research contracts between large oil companies and universities found that eight of the contracts allowed the corporate funder to "fully control both the evaluation and selection of faculty research proposals."
Clearly, the public interest is at risk when private interests are allowed to corrupt the integrity and independence of university research. From our ability to assess the efficacy of medical treatments to our need for independent and evidence-based policy analysis, we require academic researchers who are free to pursue their work wherever it may lead.
Unfortunately, many governments today are making matters worse by encouraging greater collaborations between university-based researchers and industry. In my own country, Canada, our federal government doubled the amount of university research funding since 2002, but only with the agreement that universities triple their commercialisation of research. This has meant more collaboration with corporations and more strings attached to federal funding programmes.
This is not to say that industry-university collaborations cannot produce mutual benefits. The challenge is that clear and transparent rules are needed to govern such partnerships with the aim of protecting the integrity and independence of academics. The Canadian Association of University Teachers and the American Association of University Professors have both recently developed guidelines asserting that academic researchers should have full control over all sponsored research projects and be free to exercise their academic freedom and professional obligations. Institutions, for their part, should give their full and active support to faculty whose academic freedom is under threat from external funders.
Some notable institutions have developed policies to prevent the suppression or publication of research results. The Massachusetts Institute of Technology (MIT) policy on "Open Research and Free Exchange of Information" states: "Openness requires that as a general policy MIT not undertake, on the campus, classified research or research whose results may not be published without prior permission – for example, without permission of governmental or industrial research sponsors."
These are important steps, but more concerted efforts are needed to prevent the corruption of academic research because the stakes are high. As Nobel Laureate John Polyani has remarked, universities are the sole institutions in our societies that have a mandate to pursue knowledge for its own sake. If they are to serve the public interest, they must be free from government and industry interference. It does not serve science or society if academic researchers are essentially professionals for hire.
Where do you draw the line on private sector collaboration with universities?
When does influence become undue influence? What's the tipping point for you?