This post was originally published in TI-EU's blog.
Today the EU published progress reports for its neighbourhood partner countries, which also looks at reforms in governance and anti-corruption. It is no secret that the EU's closest neighbours generally face considerable problems of corruption in their public institutions. The 2012 Corruption Perceptions Index places almost all European Neighbourhood Policy (ENP) countries below 50, indicating a serious corruption problem.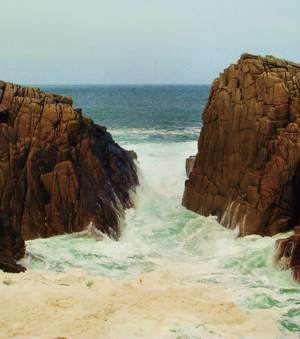 The corrosive nature of corruption undermines democracy, the exercise of  human rights, and stifles economic growth. With this in mind, supporting anti-corruption reforms and political conditionality needs to be a cornerstone of EU policy towards its neighbours.
All in all progress in fighting corruption across the ENP region has been uneven. To the East, continued political problems have put into doubt the likelihood of closer partnership with the EU. The EU is currently negotiating agreements with its Eastern partners, which would significantly deepen their political association and economic integration with the EU. However, problems with elections, systemic corruption, and selective justice cast a dark shadow.
A recent TI blog begs the question whether Ukraine is too corrupt to fulfil EU demands. Three key problems are: ineffective anticorruption institutions; a state program for fighting corruption "worth less than the paper it has been printed on"; and new legislation on public procurement which put billions of hryvnia out of public view.
A little over one month ago, the Moldovan government fell amid political infighting and accusations of corruption. While Moldova is considered as performing better than many of its Eastern Partnership peers, a study by TI Moldova from 2012 found that about half of the households (49.6%) and business people (41.9%) think that corruption has increased in the last 12 months. The judiciary is viewed as the most corrupt state institution.
Recent moves by the new government in Egypt put into question its stated commitment to anti-corruption.  Ten Mubarak-era officials returned some of their illicit wealth in exchange for lifting a travel ban judicial authorities had imposed on them. The new government is now actively pursuing a deal-making approach to corruption issues. Former President Mubarak and his former ministers are negotiating with the new authorities immunity from prosecution on corruption charges in exchange for returning part of their stolen wealth.
TI director for the MENA region, Christoph Wilcke, explains in a recent article that, "Cutting deals now with those facing corruption charges in exchange for small financial gains will hurt Egypt rather than helping it build a reputation for judicial integrity…You cannot build a reputation for accountability and integrity by putting a price tag on impunity from corruption charges."
Regarding stolen assets, the EU also has a role to play in facilitating their return and needs to step up its action (see our previous post).
Of course, EU support for its neighbours can only go so far as its neighbours are willing to work with them. The "more for more" approach may be facing an important test, but it remains critical that the EU stands by its ambitious reform agenda. Experience shows that propping up corrupt and autocratic governments will prove unsustainable, not to mention embarrassing, in the long-run. We welcome the Parliament's support on this issue with their recent resolution on Egypt, as well as the conclusion of  the 2013 ENP package to increase differentiation and work closely with civil society.
The EU has shown its transformational power in the Western Balkans, and while accession may not be on the table for its wider neighbourhood, supporting successful transitions would be an important and much desired success for EU foreign policy.