Abuja, the capital of the oil rich nation Nigeria, a "planned city" built in the 1980s, is one of the wealthiest and most expensive capitals in Africa.
Very few Nigerians can afford living there. Shanty towns with mass poverty, high unemployment, and poor sanitation is a much more common environment for the vast majority of the population.
The reason for this? Weak governance and endemic corruption.
Nigeria's corruption troubles are well known. Graft is costing the federal government billions of dollars each year. It deprives ordinary citizens of basic services and exacerbates social problems like crime and insecurity. Because of a lack of effective and appropriate sanctions against offenders, many in Nigeria see corruption and embezzlement as risks that are worth taking.
Tackling corruption in Nigeria was the subject of a meeting in February, hosted by the Open Society Institute for West Africa.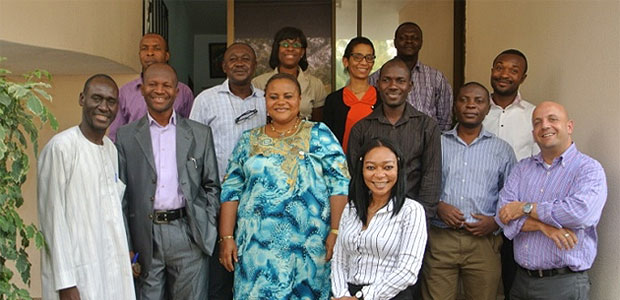 The meeting provided an arena to discuss these issues and how Transparency International could support anticorruption efforts in Nigeria. Participants, a mix of activists, academics, and community leaders spoke hard truths: the magnitude of systemic corruption, the lack of adequate strategies and resources to confront corruption, and the need for a strong anticorruption movement in Nigeria. They stressed that TI could play a key role in amplifying local voices against corruption, strengthening advocacy capacity, and offering expertise and knowledge.
Soji Apampa from Integrity Nigeria strongly felt that Nigerian civil society organisations needed to learn from the wider anticorruption movement to make a stronger impact at home.
Yet, there were also reasons not to lose hope. The millions of Nigerians who took the streets in 2012 to protest removal of the fuel subsidy and poor management of oil revenues demonstrated that people from all walks of life were ready to speak up against corruption with a connected voice through rallies, strikes and technology.
For an organisation like Transparency International, this is good news. Empowered citizens can engage in the fight against corruption. From Kenya to Madagascar, this is what Transparency International chapters are doing. By giving a voice to victims and witnesses of corruption, educating the youth on integrity, and helping journalists expose graft, Transparency International works to ensure that everyone feels responsible for making change happen.
"Every help, big and small, is needed to succeed, and citizens should be part of the solution", according to Auwal Musa Rafsanjani from the Civil Society Legislative Advocacy Centre in Nigeria.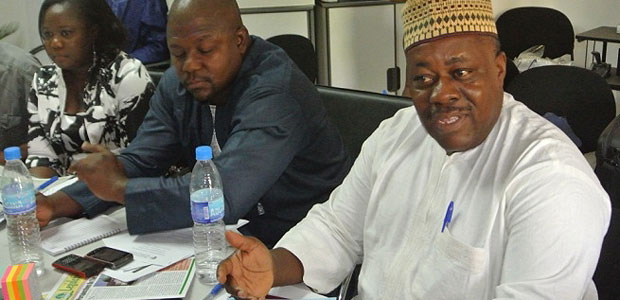 Change will not happen overnight in Nigeria. It will require collective resolve and decisive action.
Lilian Ekeanyanwu of the Technical Unit on Governance & Anti-Corruption Reform concluded that any serious effort to end corruption should focus both on "building public pressure and reforming institutions and professional bodies".
Nigeria was ranked 139 out of 174 countries in the 2012 Corruption Perceptions Index. Expectations are high that Transparency International will lend a helping hand. Transparency International stands ready to take this challenge and work with local stakeholders for a corruption-free Nigeria.
Carousel image: Flickr/Creative Commons: ✧kaziza✧