The African Union (AU) celebrates its 50th anniversary on 25 May with an extraordinary summit in Addis Ababa, under the theme "Pan-Africanism and African Renaissance". The AU as it has been known since 2002 is the successor to the Organization of African Unity founded (OAU) on 25 May 1963 when 32 recently independent African countries joined together to promote African unity.
This is a time both to celebrate and to consider what role the united governments of Africa can play in the coming years as the continent undergoes economic transformation.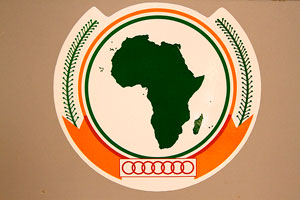 One year after its birth, the AU adopted the African Union Convention on Preventing and Combating Corruption in an effort to achieve self-sustaining development and economic growth.
The convention is an ambition goal to stop corruption and applies to both the public and the private sector. It provides a legal framework to outlaw foreign and domestic bribery, diversion of property by public officials, trading in influence, illicit enrichment, money laundering and concealment of property. But despite all this basic issues like governance, transparency and accountability need to be reinforced across institutions in all sectors.
Outside of the AU, individual countries are taking their own measures to shore up their efforts to combat corruption.
Cash-based economies
The traditionally high use of cash in Africa, even in important business transactions, leads to a high propensity to misappropriate funds. That's why Malawi, for example, eliminated many payments to ghost workers and is now saving US$ 2 million monthly after it stopped paying the wages of 160,000 public sector employees in cash and ordered staff to open bank accounts.
And in Mali, President Touré completely overhauled his country's revenue system, in part to eliminate the need for cash payments. This includes the introduction of an electronic payments system and massive staff training. This reform, in which transparency was the main pillar, saw a six fold increase in revenues from tax alone within a few years.
Natural resources
The oil, gas and mining sectors represent one of the biggest sources of revenue in Africa. In 2010 Africa's natural resources were worth $333 billion, while aid flows were $48 billion.
From 1970 to 2000 the Nigerian government received over US $ 300 billion from oil sales, while the percentage of citizens living in extreme poverty doubled to 70 per cent. A 2010 TI study of oil and gas transparency found that of 11 companies operating in Nigeria, only 3 disclose royalties. Similarly, nine out of 12 companies in Algeria and six out of eighth in Angola disclose little or no financial data about country operations.
Nearly two dozen sub-Saharan countries have joined the Extractive Industries Transparency Initiative. When adequately implemented, the EITI can help ensure citizens get the full benefit of the mineral wealth contained in their country. Under the process, US$5 billion of financial discrepancies and outstanding payments related to extractive industry revenue were discovered in Nigeria in 2005.
New laws in the United States and in the European Union that oblige companies to publish what they pay to governments for extraction of oil, gas and mining, offer another opportunity to begin an era of more sustainable growth in resource rich countries and more sustainable resource markets globally.
I see hope in the renaissance that the African leaders will be discussing. The economies of many AU members are growing and more people are being lifted out of poverty. The potential for improving lives and livelihoods of many more is great and will be greater still if the leaders meeting in Addis Ababa embrace the kind of transparency necessary to stop corruption.
Carousel image: Flickr/ Creative Commons: Embassy of Equatorial Guinea