The Task Force on Financial Integrity and Economic Development has changed its name to the Financial Transparency Coalition. Porter McConnell, its new manager, explains why.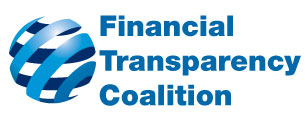 When the Task Force on Financial Integrity and Economic Development was created in 2009, only a handful of experts were following the issue of illicit financial flows. The subject was decipherable only to finance professionals taking advantage of tax havens, and a handful of civil society groups and finance journalists. Meanwhile, each year nearly a trillion dollars was being secreted out of developing countries, robbing them of revenue needed to build better lives for their citizens.
Over the last four years, a growing number of policymakers and citizens have begun to take heed. What good is pouring money into foreign assistance when ten times that amount leaves developing countries in corruption, crime, and corporate tax evasion, often arriving right back in rich country bank accounts? Meanwhile, activists in developing countries are pushing back against austerity, and demanding that foreign investors in oil, gas and mining and local elites pay their fair share.
Today, illicit financial flows are front page news:
Read more on the website of the Financial Transparency Coalition