Higher education has historically provided enhanced opportunities for economic achievement and upward mobility for future generations. But that path to success may be in jeopardy for many because of the increasing costs of earning a university diploma. Moreover, the inflated cost of higher education is being fuelled, in part, by financial fraud and corruption.
This may be a strong statement for many to digest, especially regarding a sector that is perceived by many to be an elite group of intellectuals, morally above fraudulent behaviour. The reality is, however, that higher education fraud occurs frequently around the world, but is barely acknowledged in academic circles. More often than not, it is simply swept under the rug, hidden from prospective students, faculty and donors. The leaders of these institutions don't want to suffer the embarrassment and consequences of unfavourable media coverage that may negatively impact their recruitment and fundraising efforts.
The forthcoming Global Corruption Report: Education (to be released 1 October 2013) will highlight recent incidents of fraud in academia and the perpetrators of these crimes. Examples, such as the embezzlement of funds at South Korea's Sungwha College by its founder, a (rent) skimming scheme at the University of Montana by a dormitory staff member, and disbursements fraud involving federal student aid at Arizona's Rio Salado College, show that all constituencies –  administrators, faculty, staff and students – are represented globally in the commission of fraud in higher education.
Cases of grant fraud, shell company schemes and misappropriation of funds and other assets for personal use also contribute to the hidden losses that ultimately affect universities' operating budgets.
Financial pressures driven by recent government budget cuts have caused colleges to cut positions and consolidate functions, thereby compounding risks, while the unique organisational structure of these institutions – colleges, schools, divisions and departments, as well as separate college-related entities – create a fertile breeding ground for fraud.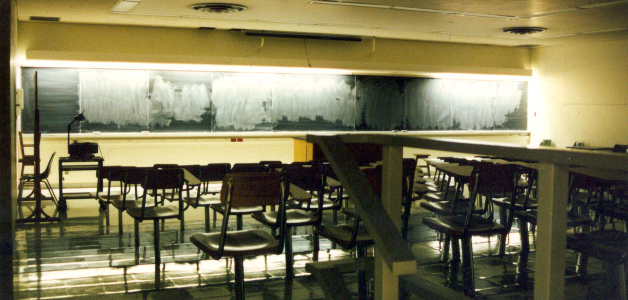 On a brighter note: There are increasing numbers of professionals combating fraud in higher education and elsewhere. University programmes are offering courses in Fraud Examination to teach accounting and business students how to identify and deter fraud. The Association of Certified Fraud Examiners (ACFE) – the world's largest anti-fraud organisation and a provider of anti-fraud training and education – has donated invaluable resources to assist in this effort.
Another organisation at the forefront of this field is the Institute for Fraud Prevention (IFP) – a coalition of business, government and academic institutions dedicated to multidisciplinary research focused on the prevention of fraud and corruption. The IFP provides funding and data to researchers in a critical effort to identify precursors to these crimes and educate the public on effective ways to recognise and prevent them.
According to the US Department of Labor, Bureau of Labor Statistics, the disparity in earnings and unemployment rates increases with differences in educational attainment. Consequently, higher education can have a lifelong impact. Fraud and corruption in this sector shouldn't be allowed to jeopardise this important resource for economic achievement.
Carousel image: Creative commons, Flickr / Max Wolfe