Even as Venezuelans wonder what the future holds for their country after the elections that led to the victory of Nicolas Maduro, there are many other pressing issues to be solved.
On 18 January, Transparency Venezuela launched a report, "Analysis of corruption and integrity risks in Gran Misión Vivienda Venezuela". Based on the testimony of people coming to Transparency Venezuela's legal advice centres, it is the first report of its kind to shed light on critical weaknesses regarding the accountability of the flagship social housing programme in Venezuela.
The study questions the controls in place to oversee the considerable resources allocated to this state housing programme, warning that weaknesses and inconsistencies in the programme are serious enough that people could be prevented from receiving the promised benefits.
Launched by the government of the late president Hugo Chávez in 2011, the Gran Misión Vivienda Venezuela has seen more than three million families across the country enter the programme, according to government statistics, seeking housing. Another 711,265 requested support for extensions or renovations to avoid structural risks and potential building collapse.
The genesis of the programme was to provide housing to 32,000 people left homeless in the wake of massive floods in 2010. According to Transparency Venezuela though, figures on the number of flood victims that have received homes through the programme are not publicly available, and it is clear that a great many are still without a home. Flood victims continue to be housed in a massive shopping centre, several hotels and a military campus.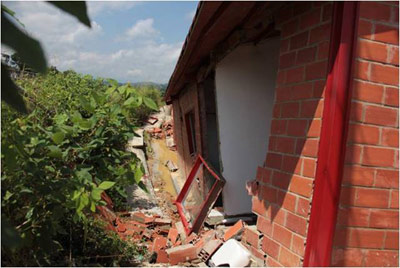 Transparency Venezuela also reports a discrepancy between the number of families the government says have received homes, and the total number of houses reported built by the more than 20 institutions responsible for constructing the homes, according to their financial accountability reports.
For us at Transparency International, it is very important that our work addresses issues which closely affect the daily lives of people. This includes the right to know how public resources are managed and how citizens can participate actively in improving efficiency and transparency in public management. This is particularly relevant when it refers to large-scale social programmes that affect the lives of millions of people living in poverty.
Transparency Venezuela's study is part of a multi-country initiative by Transparency International, called Economic Equality in Latin America (EELA), which aims to help ensure that social investment programmes in the region reach the intended beneficiaries and achieve their stated objectives.
Carousel image: Transparency Venezuela