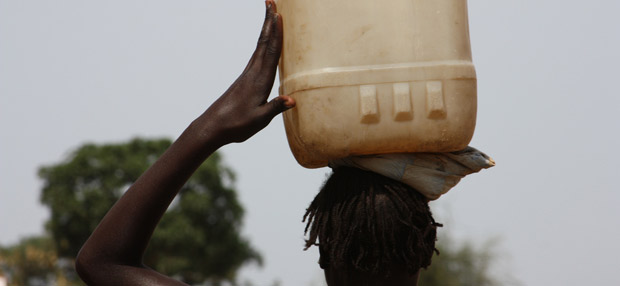 International anti-corruption day may have come and gone, but 9 December also offers the chance to look to where else the fight remains to stop the corrupt in their tracks. Nowhere is this more urgent than in the fight against poverty.
"To end poverty, you have to end corruption" is a call to action that has been sounded, but whether governments will listen to it – or ignore it – as they design policies to end poverty is another matter.
The UN has set up a group of 70 countries, known as the Open Working Group, to listen, speak and debate future anti-poverty commitments. Their work started in March 2013 and will end in February 2014. It is fitting that their December meeting, which fell during anti-corruption day, included global governance and human rights among the issues.
As findings show, the highest rates of bribery and public sector corruption plague the poorest countries. The group's final meeting in February – before they adjourn to come up with a list of recommended development goals – will also look at some of these issues, including rule of law, corruption and governing institutions in a country.
But despite being on their agenda, anti-corruption and governance are largely not getting the public backing from this group to be included in the goals that they will propose.
This is all the more surprising as more than a few of the working group's members are also part of the Open Government Partnership, where they have publicly pledged to be more open, accountable and responsive to their citizens.
What the Open Working Group ultimately will decide for goals has more weight than most people might think. Although the Open Working Group is far from being a household name, its recommendations for goals will be debated by all countries in the UN and adopted in some form or another as the new global pledges to replace the Millennium Development Goals (MDGs), which were agreed in 2000 and are to be achieved by 2015.
Governance, anti-corruption key
It is critical to get governance and anti-corruption as a goal now if there is any chance in setting past wrongs right in the fight to end poverty. Governance was not included as a goal within the MDGs the first time around. According to our findings, corruption and lack of governance are among the key reasons that many countries are off-track to reach many of the current goals.
Trying to end poverty without working to end corruption simply doesn't work. The efforts of Transparency International chapters  from around the world show that targeting both together can have huge, positive impacts. This can be done by partnering with local officials to make sure essential public services are delivered free of corruption and ensuring communities have a voice to demand good schools and working health clinics.
Everyday people know what a difference governance can make in ending poverty. "An honest and responsive government" is among the top four development priorities signalled in a recent global poll of more than 1 million men and women of all ages from 194 countries around the world.
Getting governments to heed what their citizens are saying is more than just setting aside one-day a year to recognise the fight against corruption. It is putting actions to words. It is committing globally to end corruption to end poverty.
Carousel image: Creative commons, Flickr / EU Humanitarian Aid and Civil Protection