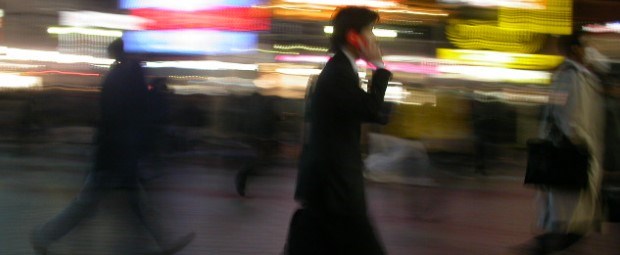 Shortly after being appointed CEO of the Japan-based company Olympus, Michael Woodford discovered a massive case of fraud within the company. When he tried to raise the alarm internally, calling on board members to explain the exorbitant fees – amounting to hundreds of millions of US dollars – paid to obscure companies, some of them based on Cayman Islands, he was immediately fired from his position.
It was later revealed that company accounts had been falsified to hide losses of more than US$1.7 billion. While the corporate corruption scandal began making headlines, Woodford and his family fled from Japan to the UK, as they feared criminal organisations could get involved.
Nevertheless, Woodford was eager to reveal the story and clarify every detail he could, thus he cooperated with public investigators in Japan, the UK and USA.
"Exposure – From CEO to whistleblower at Olympus"
Chronicling the details of the accounting scandal, Woodford has released a non-fiction book detailing the white-collar crime that happened at Olympus and his experience as a whistleblower exposing wrongdoing. He explains how he discovered and revealed one of the biggest accounting scandals in the world, and how by doing this, he put his family and himself in danger.
In Japan, where Olympus is based, Woodford recounts how he encountered particular problems as some Japanese institutional investors as well as members of the Olympus management allegedly tried to prevent detection of the crime. He describes in-depth the resistance of some of his board colleagues and Japanese institutional investors. Despite his advice, he says his colleagues did not confront the situation and correct things internally.
The scandal wiped 75–80 per cent off of the company's stock market valuation. And ultimately, some Olympus managers and board members were pressured to resign without ever really talking about or revealing the details of the case.
The role of whistleblowers in society

The book highlights the role of whistleblowers in society, and Woodford shows how it is dangerous to be a whistleblower. One point that Woodford focuses on is how the behaviour of some colleagues and friends suddenly changed after he blew the whistle; such a situation quickly makes it clear who is a friend and who is an enemy.
While this book shows that Woodford is able to speak openly about the crimes he witnessed at Olympus and the retaliation that he suffered as a result of blowing the whistle, unfortunately the treatment of whistleblowers remains a significant problem around the world. In times of the NSA and Libor scandals, where whistleblowers have been key in revealing wrongdoing, the reactions to those who blow the whistle is alarming. The issue, as Woodford points out, is very much relevant to our times.
Carousel image: Creative Commons, Flickr/ Kripptic