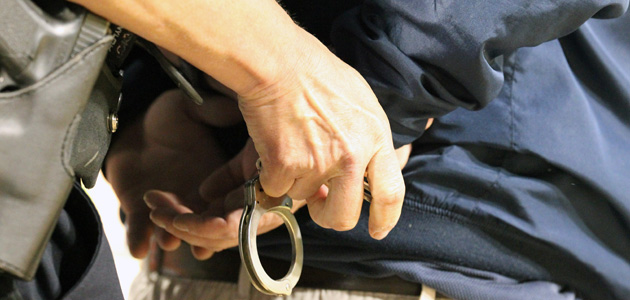 The G20 is making progress in the fight against corruption. However for all the talk, the representatives of the world's leading economies are not setting the bar high enough.
From our point of view, unless the G20 mandates and enforces greater corporate transparency, corrupt public officials, gangsters, drug dealers and terrorists will continue to misuse opaque corporate structures and jurisdictions, granting anonymity to hide and secretly launder dirty money across the globe.
In the run-up to the G20 summit in Australia later this year, the G20 Anti-Corruption Working Group met in early June in Rome to agree on its future priorities. Transparency International was invited to the Working Group meeting together with Global Witness as representative of the C20 – the civil society consultation forum of the G20.
We spelled out our recommendations to the representatives of the G20: better coordination and enforcement of the legislation against foreign bribery and money laundering, strengthening of stolen asset recovery efforts, effective protection for whistleblowers, denial of safe haven to corrupt officials and higher integrity, accountability and transparency standards both in the public and the private sectors.
The experts' meeting was followed on 11 June by the OECD High Level Anti-Corruption Conference for G20 Governments and Business. The conference included a special session focused on the 15th anniversary of the OECD Anti-Bribery Convention  in which Transparency International's Chair Huguette Labelle took part as panellist.
With the current G20 Anti-Corruption Action Plan set to expire at the end of the year, the Rome meeting of the Anti-Corruption Working Group agreed on six priorities for the new Action Plan 2015-2016, which will likely include actions on foreign bribery, solicitation of bribes, beneficial ownership and procurement.
They also approved high-level principles on transparency of companies and other legal arrangements, which will follow the standards set by the Financial Action Task Force (FATF). This is all good, but it looks as if the draft disappointingly points at public registries on beneficial ownership only as an "example" of good practice and not as a commitment for all G20 countries to implement.
They should have gone further …
Shell companies, secrecy jurisdictions – places such as Delaware in the US and the British Virgin Islands where people can set up companies without naming who benefits as owners of these companies – and opaque corporate ownership structures represent the primary methods used by corrupt individuals to hide stolen funds.
What we want and need is public registries on beneficial ownership across the globe. This would greatly simplify the exchange of information between countries, and assist financial institutions and company service providers in complying with anti-money laundering rules which require them to establish the illicit source of their customers' funds.
Making that information public would also benefit the business community, allowing them to make better informed investment decisions and increase public accountability of companies, allowing civil society and the media to assess their structures.
The two events in Rome, organised and co-chaired by the Italian government, took place amidst a storm of domestic high-profile corruption scandals that swept the Italian peninsula, showing exactly why greater transparency and public exchange of information across financial jurisdictions is needed to stop corruption.
Prosecutors uncovered a kickbacks scheme to influence public tenders for the Expo 2015 in Milan. A former environment minister was arrested for allegedly embezzling €3.4 million in Rome, while in Venice, 35 people – including the city mayor – have been charged with corruption, embezzlement and money laundering over a flood barrier project. Finally, two high-ranking officials of the financial police were put under investigation on suspicion of corruption in Livorno and Rome.
Most of these corruption probes launched in Italy involve the illicit transfer of assets in foreign jurisdictions, such as Switzerland or San Marino. These scandals clearly demonstrate that official commitments alone will not suffice to curb corruption.
According to Transparency International's Global Corruption Barometer, 59 per cent of the citizens in G20 countries think corruption has increased in their country in the last two years. Corruption is a global problem which requires global action. Therefore the G20 should see its mandate as leading this agenda by example.
Carousel image: Creative Commons, Flickr / Keith Allison