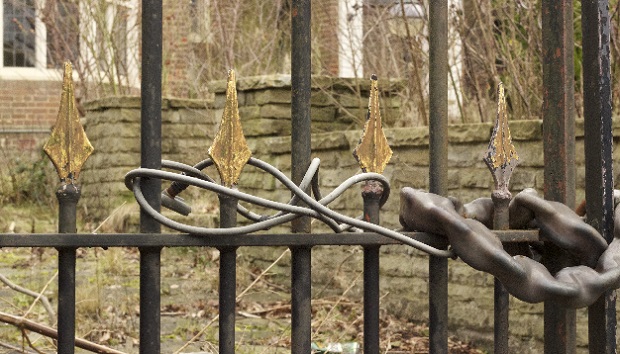 It's finally happened. UK legislation requiring the true owners of UK companies to be made public, received the final sign off in Parliament last week.
Under the new law, UK-registered companies must submit information on their true owners – such as full name and nationality – to Companies House which up until now has not required this information.
This is a great moment for transparency campaigners. Transparency International and our friends at Global Witness, Christian Aid, ONE and others have been calling for this for years.
The UK should be congratulated for taking a lead on making it harder to hide corrupt money through a complex chain of opaque company ownership.
But …
While UK companies must be transparent about who really owns them, there is a gaping hole in the UK's armour against money laundering.
If you live in the UK and take a walk down your road, you may wonder who your neighbours are. Who owns the houses on your street?
It's a fair question. Unfortunately in many cases, no one knows. Not even the British Land Registry.
Earlier this month, research published by Transparency International UK revealed that 36,342 London properties covering a total of 5.8 square kilometres are held by hidden companies registered in offshore havens. A breakdown of the number of secret ownership of houses in each London borough is available online here.
If someone wants to use a British house as a safety deposit box for stolen money, it's fairly easy to do. There is no requirement for overseas companies to register the true owner when purchasing a UK home.
What's more, while estate agents must conduct checks on the seller of a property, no such requirement is in place for checks on the buyer.
So at Transparency International UK we've launched a petition, calling on the incoming government to establish transparency in who owns so much property in the UK.
All it requires is a technical fix. We're asking that before completing a purchase on a property, overseas companies should be required to submit to the Land Registry the same details that UK-registered companies must submit to Companies House.
I want to be clear: overseas investment itself isn't a bad thing, but money intended for schools and hospitals being spent on a Mayfair mansion is. And amid the UK housing crisis, the public deserve to know who really owns Britain.
Want to know more about corrupt money in UK property? Check out www.ukunmaskthecorrupt.org