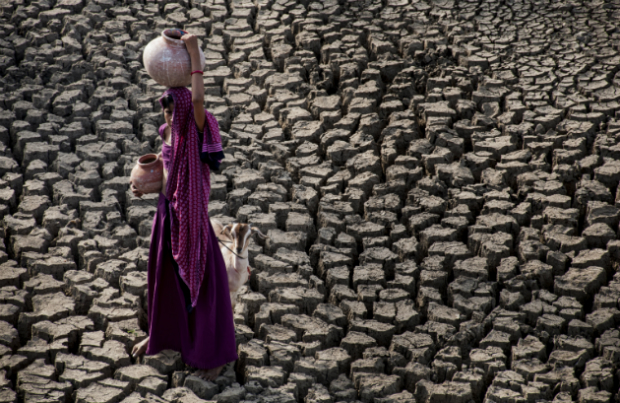 On 25 September 2015, the world's leaders assembled at the UN in New York and made a historic statement in approving 17 key objectives to focus actions across the globe to bring the core strengths of our civilisation to its real potential.
The UN General Assembly adopted new global goals, the "Sustainable Development Goals (SDGs)" as the drivers of policies, programmes and projects for national and multilateral institutions of government to 2030.
The goals embrace ending absolute poverty, securing the rights of women, protecting the environment, and establishing justice for all. For the first time the overwhelming majority of the world's leaders have publicly recognised that the crucial objectives of attaining sustainable development in all its manifestations is not possible without explicitly acting against corruption – this is stressed in the 16th of the SDGs.
As I read through the official UN statements, I thought back to a story recounted several years ago in a speech by the former Nigerian finance minister, Ngozi Okonjo-Iweala, where she spoke about Rose, a 21-year-old university student in her country.
Ngozi said, "Rose, from a poor rural family, could not purchase the series of class notes sold by her lecturer to students as part of the reading material for her class. When she explained that she couldn't pay she was asked to make up with other favours which she refused. The failing grade she was given was instrumental in her withdrawal from the university which put an end to her higher education. An individual and an entire family lost their hope and pathway to escape poverty."
This story embodies so much that is wrong and what the SDGs seek to address – the plight of the very poor, the discrimination against women, the obstacles to education for girls, the absolute lack of justice available to so many people, and the impunity that too many people in power enjoy that enables them to pursue corrupt activities for their personal gain.
The crimes of corruption are not abstract issues. Every time an official steals from the public purse, then someone suffers. Every time an official acts as a villain, then there is a victim. There are tens of millions of young people like Rose. They are the victims of extortion. They have been cheated of their rights. They and their families, through no fault of their own, have had their lives wrecked by officials who care only about enriching themselves.
The SDGs did not just happen. Civil society groups of all kinds and from many nations campaigned tirelessly over the last couple of years to ensure that their issues found their place on this document. When it came to Goal 16 on justice, Transparency International was among those at the forefront in explaining that without a far greater international effort to end impunity and curb corruption, none of the other goals on the SDG list can be attained.
Goal 16 reads: "Promote peaceful and inclusive societies for sustainable development, provide access to justice for all and build effective, accountable and inclusive institutions at all levels."
One of the key targets incorporated under Goal 16 reads: "Substantially reduce corruption and bribery in all its forms."
Over the past 20 years, a series of regional and global conventions have been agreed that pledge governments to act against corruption. The activity culminated in 2004 when the UN Convention Against Corruption was finalised. These have been important actions, yet each has tended to see corruption fighting as an end in itself and not as a crucial key to efforts to end absolute poverty, to counter climate change and environmental destruction, to reduce violence and to strengthen the cause of peace.
Without vigilant anti-corruption actions, for example, the Universal Declaration on Human Rights will remain hollow in many countries, just as democracy will remain an illusion for billions of the world's citizens.
By entwining anti-corruption and the quest for justice within its very fabric, the SDGs can represent the realisation of the hopes of all good people. The SDGs amount to a vision of a far better, more human, world where people everywhere can live in dignity.
The coming into force of the SDGs, scheduled for 1 January 2016, will test whether world leaders mean to ensure that the goals are more than mere words on a declaration. For civil society organisations like Transparency International the SDGs offer an enormous opportunity to hold the feet of the world's leaders to the fire, to consistently and publicly remind them of their pledges and to demand actions on a scale and with an impact that builds a better world.