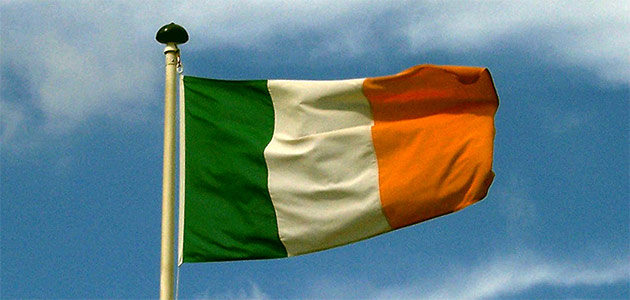 If you think FIFA is a mess, then take a look at the Olympic Council of Ireland and the International Boxing Association (AIBA). Just today the Brazilian police arrested Patrick Hickey, head of the Irish and European Olympic committees over illegal Olympic ticket sales. AIBA is in the firing line for allegations over bought judges that robbed Irish bantamweight champion Michael Conlan a chance at a medal.
Never has the need for better governance and independent oversight in sporting organisations been more clear.
The appeal of AIBA boxing competitions is undeniable….AIBA competitions are watched around the world, our social media channels are very popular, the fan base is rapidly growing and Rio 2016 will evidently outline the unparalleled vitality of our sport."
– AIBA President Dr Ching-Kuo Wu
AIBA are cheats. F**king cheats. As simple as that. That's me, I'll never box for AIBA again. They're cheating bastards, they're paying everybody. I was here to win Olympic gold. My dreams have been shattered now…. Amateur boxing stinks. From the core right to the top…Today just showed how corrupt this organisation is."
– Boxer Michael Conlan after 56kg quarter final 'defeat'
Putting to one side the great achievements and attitude of Ireland's athletes and supporters at the 2016 Olympics in Rio (and at European football championship this summer), the last sporting-calendar year has been chastening for Irish sport.
Off the field
On 5 August an unauthorised sports hospitality agent was arrested in Rio for selling OCI-allocated Olympic tickets on the black market at hugely inflated prices. This led to the arrest of Hickey on 17 August.
Credencial de hickey levada pela Policia. Dirigente levado ao hospital pic.twitter.com/ILhaqmlMzI

— Jamil Chade (@JamilChade) August 17, 2016
(Twitter embed: Hickey's seized credentials)
At the time Hickey is not implicated, yet the company at the heart of the scandal – also the same company charged with running a "ticket mafia" at the 2014 World Cup – were former employers of his son Stephen Hickey.
As early as 2012 Brazilian politician Romario had alleged that Hickey was abusing his position on the IOC to secure tickets for his son's then-employers.
The OCI has initiated an internal investigation. On 12 August the Irish Minister of Sport Shane Ross claimed that he was "absolutely stunned" that Hickey both refused his request for an independent person to be appointed to the commission, and would not explain how the tickets ended up in Rio.
As the scandal continues to embarrass the country, the Irish government is reviewing its future financial contribution to the OCI, the main source of funding at around 40 per cent of the OCI's annual revenue.
In other news, in his IOC capacity Hickey recently voted against banning Russia's participation in the Rio Olympics and questioned the credibility of the World Anti-Doping Agency's (WADA) recent independent report into state sponsored doping. In his capacity as President of the European Olympic Committee, he also hopes that Russia will host the 2019 European Games.
And in his national capacity he has announced whom he expects to succeed him at the OIC this year after 28 years of service: the Football Association of Ireland's CEO John Delaney. This is the same Delaney who revealed that he had wrangled a 5 million euro "loan" from Sepp Blatter on the basis that the FAI not advertise the deal.
In the ring
Ireland's dark cloud worsened on the eve of the Olympics when Michael O'Reilly became the first 2016 Olympic athlete and first ever Irish athlete to be suspended for testing positive for banned substances.
The public mood at home could only really get worse if the Irish delegation fell victim to larger dark forces at play in world sport. And so it appeared on Tuesday 16 August when top-seed Michael Conlan lost 3-0 to Vladimir Nikitin of Russia in their 56 kg bantamweight quarter final fight.
Conlan's shock was echoed by all expert commentators, drawing references to when Roy Jones Jr was famously cheated out of a gold medal in the 1988 Seoul Olympics. Conlan's defeat followed only one day after the controversial defeat of Ireland's Katie Taylor, and even more dubiously Kazakhstan's Vasily Levit's defeat to Russia's Evgeny Tishchenko in the men's heavyweight final.
Michael Conlan gives the finger to the judges on behalf of every boxer that has been robbed & for the fans. #Respect pic.twitter.com/pZj5R8ufET

— Strictly Boxing Fans (@BoxingBritain1) August 16, 2016
Once again the loser clearly appeared to have won the fight, leading to ten minutes of boos from the crowd and the same incredulity among experts over the decision as would follow Conlan's defeat.
The Conlan and Levit fights have only returned the spotlight to the long shadow of corruption over amateur boxing. AIBA Vice President Rudel Obreja recently claimed that he had been forced out of AIBA by then-Executive Director Ho Kim for objecting to systematic judge-fixing at the 2008 Beijing Olympics. He alleged that the then AIBA President CK Wu was fully aware and instructed him to not interfere. He also alleged that persons acting on behalf of Russia had tried to bribe him to throw fights in the past.
Following further allegations of massive bribery of judges and referees leading up to the London 2012 Olympics, in October 2012 the AIBA appointed seven full-time referees and judges, the 'magnificent seven', to manage all aspects of referring and judging, including selecting the roster of judges for fights. It made clear that it would not oversee or interfere in 'the seven's' final decisions.
However, rather than 'enhance transparency and fair judging' as intended, this has led to accusations of further concentrated power. An exposé in the Guardian reported senior officials in boxing alleging that 'there was "no doubt" some of the judges and referees in Rio will be corrupted' and that 'a group of referees get together before major championships to decide how to score certain bouts.'
Further, 'sources alleged scores are being manipulated to reward countries prepared to pay to host AIBA championships', among other motivations. These allegations were also made by FightNews.com in relation to Venezuela's hosting of the Rio qualifiers on 3-8 July 2016 and highly questionable decisions in favour of the hosts.
In addition, the recent report by the WADA independent investigation found that a minimum of seven elite Russian boxers had 'disappeared' positive doping test results. The IOC left it to individual sports federations to decide how to respond to this for Rio, and AIBA cleared all Russian boxers to compete, without ever conferring with the independent investigator Richard McClaren.
One Russian boxer is now a heavyweight gold medalist and another will win at least a bronze medal. As one source claimed in the Guardian, 'some bouts are so bloody blatant it's obvious. It sickens me to my stomach.' It's hard to argue that we have not seen two of these bouts already.
So where does that leave Ireland?
At home, the Minister of Sport should heed the call for an independent enquiry into the OCI ticket-tout scandal that would run parallel to the internal enquiry. He should also be clear that continued state funding of the OCI should be contingent on guarantees of transparency and governance reform. If athletes take issue with funding cuts, which they should, they should be taking it up collectively with their federations, who should in turn be holding the OCI to task.
The OCI in turn should think long and hard about what kind of President it wants next, and ask Irish athletes and the Irish people if John Delaney is as "very popular" as Pat Hickey claims.
In the wider world of amateur boxing, something is rotten to the core, and AIBA has already lost trust and support. The 2015 World Bantamweight Champion Michael Conlan will turn professional to avoid ever working with AIBA again. The Irish Amateur Boxing Association should of course register its complaints, as should Kazakhstan and others, but history suggests this will make no difference.
The question is, can the IOC – probably the only organisation with real leverage – push for root and branch reform in world amateur boxing. But who would you ask at the IOC these days, Pat Hickey?
Carousel image: Creative Commons, Flickr / michalo