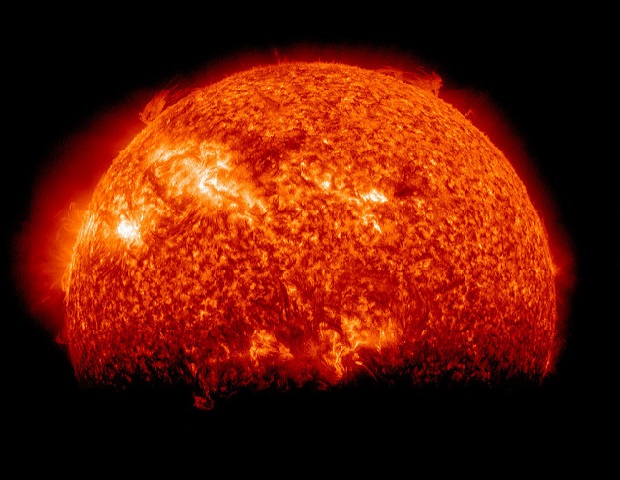 Last week the world changed with the election of Donald Trump as President of the United States.
In Marrakesh this week the first Meeting of the Parties to the Paris Agreement (CMA1) had intended to consolidate commitments to keep global temperature rise below 2o Celsius and limit it even further to 1.5o. Instead, the spectre of Trump's climate denial forced delegates to go on the defensive.
They had to engage in redundant defences that climate change is not a hoax concocted by China and that global commitments for humanity's future are not a partisan issue. For the climate community, as for so many others, the bedrock of decades of hard work and progress now looks as upended as the US political establishment itself.
But the fight to mitigate climate change and to ensure climate justice will continue, and the small successes should be counted.
The infrastructure is there. In 2012 194 countries, including the US, made important advances by establishing the Green Climate Fund (GCF) as a common resource to invest in low-emission and climate-resilient development.
From our perspective, the GCF's accountability framework needs improvement, yet the Fund has shown leadership in areas, including managing membership ethics and conflicts-of-interest, and this should strengthen against future criticism.
Mitigating circumstances
The UN Framework Convention on Climate Change (UNFCCC) and the GCF are not the only important climate processes. The oldest, the Global Environment Facility (GEF), is celebrating its 25th year as a financial mechanism for five major international environmental conventions, and has leveraged funding for 790 climate change mitigation projects in this time, contributing to 2.7 billion tonnes of GHG emission reductions.
It is also increasingly cognisant of, and responsive to, the need for strengthened transparency, accountability and participation of stakeholders. On the basis of our most recent assessment – submitted to the GEF Council two weeks prior to Trump's election, the Council unanimously agreed to create a Working Group on Ethics and Conflict of Interest for members.
This illustrates a clear understanding of corruption risk and responsibility in the disbursement of over US$4 billion (2014-2018), and a commendable openness among all member states including the US.
This follows on the heels of another key actor, the US$8.3 billion Climate Investment Funds adopting its own Code of Conduct in June 2016 and offering a ray of light for civil society  in Marrakesh on 14 November through the launch of its Stakeholder Advisory Network.
This opens up opportunities for us to share what we are doing collectively to save the planet from the damaging effects of climate change, learn from these experiences and be better placed the lessen the damage for future generations.
The fight against climate change now has to face a dual fight against ever-more-powerful climate change denial, and climate change itself: this means pulling together. The legitimacy of climate change processes will always be strengthened through transparent and participatory frameworks.
Advances, however great or small, should therefore be applauded, and Transparency International remains ready to work in partnership with climate institutions and all stakeholders to ensure they are as inclusive, strong and resilient as needs be against the coming storm.