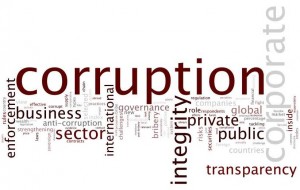 When asked what she wanted to be when she grew up, a 6-year old girl said she wanted to be a corrupt official, because they have so many things. After recovering from the shock of the little girl's answer, the next question that arises is: how is it that these officials can accumulate so many things?
One of the reasons is that public officials are often in a key position to make decisions on contracts, licenses or other services that businesses need to operate. TI's 2008 Bribe Payers Surveysurveyed business executives in 26 countries, and almost 20% claimed they were requested to pay a bribe. In developing and transition countries alone, politicians and officials are estimated to have received bribes of up to US$ 40 billion annually.
Today, Transparency International published its 2009 Global Corruption Report: Corruption and the Private Sector (GCR) , which takes an in-depth look at the scale and challenges of corruption in the private sector. One thing is for certain, urgent action must be taken.
Too many business executives and managers still engage into bribery and other forms of corrupt activities. The GCR reports that almost 1 in 5 managers claimed to have lost business due to a competitor paying bribes. This is not only bad for business itself, but also for society at large. The report shows that corrupt businesses cost billions, while undermining the stability of the economy, fair markets and effective development. One concrete example: Research in the report shows that consumers around the world were overcharged approximately US $300 billion through almost 300 private international cartels discovered from 1990 to 2005. Think about what US$ 140 for every child in the world could do.
When companies engage in corruption, consequences for the people can be devastating: water shortages, exploitative work conditions, unsafe medicines and poorly or illegally constructed buildings that collapse can harm peoples lives. Not everyone is as lucky as these kids of a school in Indonesia that collapsed only three months after being built.
These are the facts that keep being swept under the rug when discussing the effects of corruption too narrowly, or omitting the long-term consequences on people and society at large.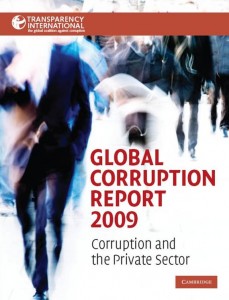 What do you think?
What are the most prominent issues of corporate corruption? Where do we still have to act in order to ensure fair business for all participants?
To prevent the proliferation of more corrupt businessmen, what is still missing in companies' compliance programmes?