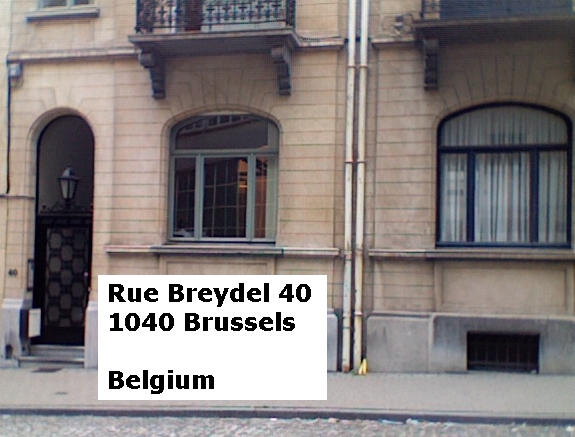 A lot is on the move here in Brussels – especially the Transparency International Liaison Office to the EU (short: TI EU office).
We've just unpacked most of the boxes, installed the coffee machine and plugged in the computers in our new office. It's actually not far from the old one on Rond-Point Schuman (see the new location on Google Maps) but it feels much friendlier because we are now in the ground floor of a typical Brussels house instead of working on the fourth floor of a large office building.
But not only that:
Our team has entered the fascinating world of Twitter recently – you can follow us under @TI_EU.
And we will contribute EU expertise over here to the TI blog "Space for Transparency". So if you want to read more from us you can either subscribe to the main blog (RSS) or, if you are only interested in EU-related posts, just follow the TI EU category (RSS feed) which you can also find via:
https://europeblog.transparency.org.
We are glad to get your feedback on this blog and on Twitter, hear about your ideas on how to strengthen anti-corruption in EU policies and how to make the EU more transparent, and we're happy to answer your questions regarding our work.
And since we all work on different issues, posts by "TI EU" will be written by different team members, which means we'll usually sign every post with our name:
Jana (JM) is the head of office, and since she has to know everything you may hear a lot from and about her;
Adrian (AA) focuses on transparency and anti-corruption in EU development aid (although he's quite busy with a project for OLAF at the moment);
Janina (JB) is our expert on EU Justice and Home Affairs (e.g. the famous Stockholm Programme);
Justin (JL) takes charge of our  Enlargement and European Neighbourhood Policy advocacy;
Des (DC) is the one you will hear from when it comes to the EU's approach to corruption in the private sector;
David (DFV) covers transparency in EU financial services and finance sector reform;
Stefano (SC) is responsible for transparency and anti-corruption issues in the field of EU climate change policies; and
Ronny (RP), who has just joined the team, will deal with questions of access to EU documents, transparency of EU funds, and EU lobby transparency.
So now you know the team and you know where to find us in Brussels and on the web.
Anything missing? If not, let's continue moving!
The TI EU team