One of the articles in TI's Global Corruption Report: Climate Change focused on lacking transparency in Hungarian policies on carbon trading. In this post, Ada Amon, director of Hungarian climate policy think tank ENERGIAKLUB reacts to that article and discusses heavily lobbied sectors can be made more accountable.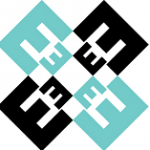 Good governance is a common good, and thus contributes to the welfare of a nation. Good governance in energy and climate policy is no exception, hence the importance of fostering transparency in the energy sector.
We all know that climate developments and future successes are very much dependent on the energy industry, which over the last 100 years has grown in step with our economic modernisation to assume great size and power.
Today the conventional energy industry is now very influential, and very secretive. It encourages the perception that outsiders would never understand these complicated issues, so decisions can only be made by "their people", the insiders.
In many cases these experts prepare the policy documents and the legal framework – at the invitation of non-experts in government and politics – in effect, regulating themselves.
Too respond to this, ENERGIAKLUB launched a strategic, sector-specific accountability program in 2008 – the Control Energy Program.
It works towards the integrity of state administration's energy section. It fosters transparency by claiming access to information and combating corruption in the energy sector. One form of fighting this practice and uncovering the underlining causes is supporting targeted investigative journalism.
Our studies pinpoint weaknesses and the dysfunctions in the state such as institutional and regulatory conditions that encourage corruption.
However, sooner or later, the energy industry itself needs to accept accountability rules and perform accordingly.
But if we are talking about climate, the ball is on the other side.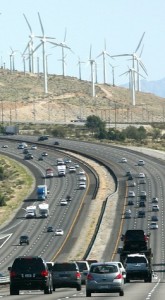 Our research has shown a new terrain with rich pickings for rent-seekers and the corrupt. A new set of industries and young technologies are – rhetorically – supported as the answers to the climate challenge, and are set to benefit from state policies and funds.
These include energy efficiency, renewable technologies, new concept of architecture and new financial products many of these are high-tech sectors that need loads of technical background, some needs huge amount of investment as well as state support for entering the market.
It is essential that these young industries do not adopt the old energy industry's practice of state capture when they get muscular enough. To ensure not wasting time or public money we need to make climate policy and decisions fully accountable and transparent, strengthen the integrity of the respective institutions.
Photo credit: flickr/kevindooley