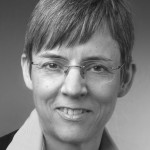 By Sylvia Schenk, Transparency International's senior advisor for sport.
Earlier this year, after a wave of corruption allegations aimed at FIFA, football's world governing body, I put forward a series of recommendations to build up a strong anti-corruption regime within FIFA to help restore the organisation's tarnished image.
After last week's farce, when Sepp Blatter ran unopposed for his fourth four-year term as president, amid more allegations of corruption within FIFA's governing board and the delegates of the congress, it is even more urgent that FIFA clean house. I believe this will require changes to both FIFA's structure and its culture, as well as the attitude of its current leadership.
Last week most of FIFA's big-ticket sponsors, who provide the bulk of its revenues, including Adidas and Coca Cola, issued statements suggesting FIFA urgently needed to put its house in order.
Clearly the pressure is increasing; what is needed now are concrete proposals.
Today I will tackle the scope and remit of the investigation that is needed to restore trust in FIFA's management of the game, and by the end of June I will outline what Transparency International believes a solid compliance programme should look like to make sure that the problems the organisation is facing now don't happen again.
Investigating FIFA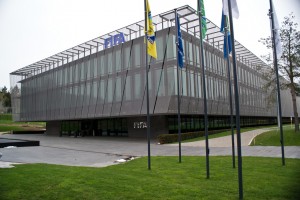 You cannot build a solid future on a weak foundation. Without a truly independent and comprehensive investigation into all allegations damaging FIFA's image, football will not be able to rid itself of the specter of corruption.
Football is a world sport, followed by billions, with enormous influence, particularly among the young. If those that run the sport are dogged by allegations of corruption, what message does that give to both those who play the game and those who support it?
Blatter has spoken of appointing Henry Kissinger, Placido Domingo and Johan Cruyff to a "solutions" committee. This is, to put it bluntly, ridiculous.
Kissinger may have some relevant experience — he advised the International Olympic Committee after the Salt Lake City corruption scandal — but Johan Cruyff, for all his skills on the field, does not have a background in organisational compliance. Nor has Placido Domingo. He is an ardent fan, so he could perhaps speak for football supporters world wide. But what is really needed for a successful investigation is the following:
Independent leadership:
FIFA and its executive committee cannot lead the investigation. It must be conducted by an independent law firm, for example, with experience in these types of investigations. The investigation would be supervised by an independent body made up of people with solid reputations and, if possible, track records in anti-corruption. These could be politicians, scientists, representatives of civil society, football fans, sport leaders from other sport organisations, or judges for example.
Each of these people would have to disclose his/her connections with national and international football and any links to FIFA, which might include invitations to World Cup games.  And the investigation committee should be representative of different cultures and have a gender balance.
Scope:
The investigation should cover all corruption claims and counterclaims, from bribe giving and taking in the voting for the 2018 and 2022 World Cup decisions and any influence peddling during the elections at the 1 June congress this year. In addition, previous scandals including the payments allegedly made by ISL to football representatives should be revisited and all payments disclosed.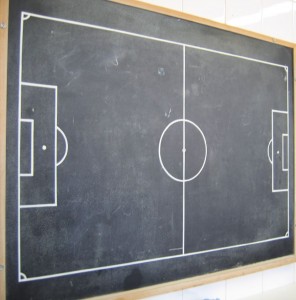 To ensure that all possible allegations will be covered, there should be a reasonable timeframe, for example two months, for the disclosure of information. There should be an independent and experienced ombudsman – possibly a lawyer – to guarantee whistleblower protection and anonymity. This will ensure that people come forward with information. After the fixed period for disclosure no new allegations will be accepted, only proven facts that lead to further investigations.
An amnesty program might also ensure more complete information is uncovered. German multinational Siemens organised an amnesty programme following a 2006 bribery scandal and guaranteed the jobs of employees with limited or minor involvement who came forward with information.
Presenting the results:
The law firm leading the investigation should report to the independent body, not to FIFA directly, and make proposals regarding sanctions.
Results will be made public unless specific reasons such as personal rights/data protection prohibits this.
The independent body will examine the results, including the proposed sanctions, and give a recommendation to the FIFA bodies concerned.
Privately-owned companies have to engage with their stakeholders and take steps to be accountable for their business and governance. FIFA cannot be run as a closed shop outside of the law. It is not a "family" as Blatter has said; it is a billion dollar business run on behalf of those who play and watch football – and pay for it with their cable subscriptions or TV license fees, by buying tickets to games or by volunteering their time working with youth football programmes around the world.
People have to remember that FIFA is not spending – and/or misusing – its own money but the money of football stakeholders. These are not just the clubs, fans and sponsors: there are governments, national and local, financing stadiums in cities and towns and training grounds to enable clubs to develop their teams and business.
It is time for FIFA to realize that it needs to be accountable to all of them.
Photo credit: flickr/qwghlm/Davidpc_