Fighting foreign bribery and strengthening government procurement processes are key to addressing corruption in international trade.
Companies who bribe foreign officials are on the "supply side" of international corruption. Transparency International's latest Progress Report on foreign bribery enforcement found that government efforts to stop this practice are lacking.
Last week, 20 of Transparency International's European chapters, meeting the beautiful city of Sibiu in Romania, discussed the ongoing problems of cross-border bribery into, out of and between their countries as well as weaknesses in enforcement and problems in international cooperation between their countries.
For effective enforcement against foreign bribery, it is key to ensure enough resources for investigators. The workshop in Sibiu put a spotlight on the UK Bribery Act, with the welcome news that it will come into force on 1 July 2011. But there were also concerns about the prospects for enforcement. How will the UK Serious Fraud Office enforce the Act if its resources are being cut? And worse still, will the SFO be disbanded, thereby paralysing enforcement in the UK for the foreseeable future?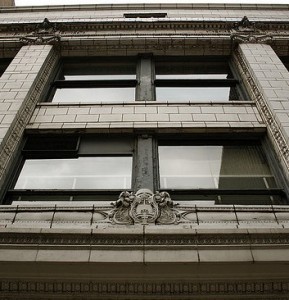 To stop foreign bribery and other cross-border anti-competitive practices also requires government action on the "demand" side, including through creation of strong national procurement frameworks and policies. At the Sibiu workshop last Friday, Gabriel Sipos of TI-Slovakia highlighted challenges to open and competitive government procurement markets. He pointed out that 43% of state contracts in Slovakia in 2010 were awarded on a sole source procurement basis, meaning they were offered to just one company, without competition. The EU says that public authorities in Europe spend around two trillion Euros a year on goods and services, so it is in taxpayers interest to know that money is being well spent.
That included millions of euro in contracts awarded to a German multinational. Gabriel also showed evidence that there was a low average number of companies bidding on the remaining contracts in 2010. This is a worrying result.
To my knowledge, not enough data has been collected in this area, despite its importance for evaluating procurement processes. A 2009 study about sole sourcing in the defence sector, found high levels of sole sourcing in some of the countries willing to supply data.
The OECD DAC has a set of reports assessing country procurement systems which includes some of this data based on its Methodology for Assessing Procurement Systems but unlike the report on Tanzania, many do not include data on sole sourcing.
Finally, the WTO collects some relevant statistics relating to the parties to the WTO Government Procurement Agreement but the tables as presented shed little light.
TI groups in other European countries are also working in the procurement field. At the Sibiu meeting, Peter Tausz of the TI National Chapter in Hungary spoke about that group's efforts to eliminate competition-distorting measures in the draft Public Procurement Act currently under consideration by the Hungarian legislature.
The UN Convention against Corruption establishes standards for government procurement processes that should be implemented to ensure transparency, competition and objective criteria in decision-making. So does the WTO's Government Procurement Agreement, which is based on the principles of openness, transparency and non-discrimination.
In this area too, government implementation and enforcement is required.
Photocredit: flickr/bluebike