The following is adapted from the opening speech by Transparency International chair Huguette Labelle, at the anti-corruption movement's annual meeting that brings together activists from over 100 countries around the world. The full speech is available here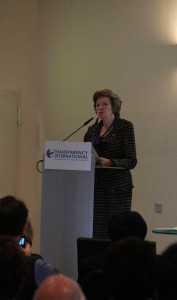 This has been a year of many anti-corruption landmarks and breakthroughs. People are waking up to corruption in a way we could not have imagined a year ago.
On the other hand, the combination of greed, secrecy, collusion and corruption has resulted in massive costly economic and human damage.
The financial crisis has pushed 64 million extra people into extreme poverty, left 25 million more people without jobs, caused the deaths of 50,000 more children in Sub-Saharan Africa in 2009 and reduced the value of pension funds by US $3.4 trillion in 2008.
In Europe and America, the damaging cycle of bailout, stimulus and privatization continues. While this crisis rages on, we also have to content with the incredibly disruptive force of illicit money. In the complex and often secretive global financial landscape, the tools at the disposal of the facilitators of corruption are increasingly sophisticated, allowing authoritarian leaders to hold vast accounts and assets throughout the world.
In this time of global instability the need for coordinated action by the world's leading economies is crucial. The Group of 20 leading economies meeting at their Summit in Cannes in two weeks. During their last summit in November 2010, they made an unprecedented commitment to major advances the fight against corruption: from effective whistleblower protection and enforcement of anti-bribery laws, to practical measures on money laundering and tax evasion. Completion of this agenda remains crucial today.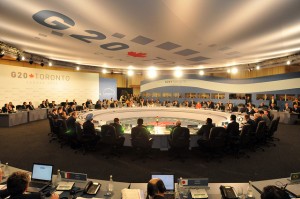 Several G20 countries have taken positive steps. While there were additional factors behind this progress, the G20 has no doubt had some impact on the decisions of the UK, Russia, China, India and Indonesia to adopt new anti-bribery legislation or measures.
The work of the G20 goes well beyond the countries involved. It is to be hoped that encouraging the leading economies to take strong anti-corruption and pro-transparency measures will affect other countries. The G20 is therefore one of our best hopes for creating a positive contagion effect, to counteract the negative contagion created by the financial crisis.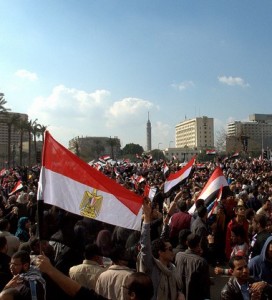 The Arab Spring may have helped change the way the world think about corruption. Major world players have recognised that stable economic growth will not guarantee political stability if the fruits of that growth are not shared equitably, and that there needs to be a new capacity for governments to listen to people and include civil society.
The events that started in Tunisia and Egypt last January have already had, and will continue to have, a transformative impact on global public opinion.
Let us hope that next week's elections in Tunisia, with the participation of over 100 registered political parties, continue the relatively peaceful revolution.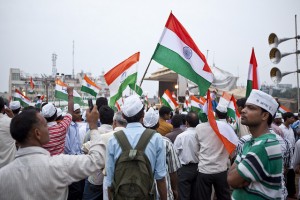 In India, there are also signs that anti-corruption activists are reaching an end to this stage of the journey. The new Jan Lokpal bill will create an anti-corruption body with greater power to investigate and prosecute corruption. The debate around this bill has generated large amounts of public interest and high emotion. Whatever ones feelings around the nature of the bill, it is heartening to see the corruption debate top the government agenda.
The protests show that governments cannot tackle corruption with symbolic gestures, they need to show a consistent and continuous commitment to transparency and integrity if they are to win over public trust.
Throughout the world, there are increasing demands for accountability and transparency and fairer societies. Information technology has a unique and powerful role in this. In 2011 we saw how social media empowered citizens to demand change, from Cairo and Tunis to Delhi.
The role of technology in building fairer societies and fighting corruption is not limited to mobilising dramatic protests: it is also being used to monitor corruption in daily life, such as the Indian website Ipaidabribe.com, or for governments to improve service delivery and engage citizens, especially at the local level as in Kenya or Brazil, online data on budget execution and revenue collection of the federal government is updated on a daily basis.
2011 marked the dawn of digital activism and citizen journalism. From now on, the dynamics of policy and change will be increasingly decided in the digital world as much as by elites. The lesson of this year is that people are waking up to corruption. The values of transparency, accountability and integrity are as relevant as ever in 2011.
Photo credit: flickr/yazzzz/India Kangaroo/ Prime Minister's Office