Yesterday, Deputy Assistant Commissioner Sue Akers suggested to the Leveson inquiry that some sections of the press have been making regular payments to a network of corrupted public officials.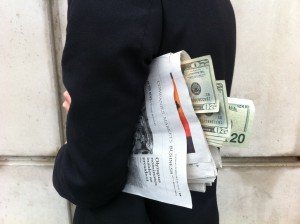 In the past, it may have been easy for British citizens to pretend corruption is a problem that only exists overseas. However, Akers's revelations now leave no room for denying the UK has its own corruption problem. It may not be as widespread as in some other countries where the problem is entrenched, but any level of corruption in our public institutions is too much.
Last year, Transparency International's study found that the growing threat of corruption is often met with complacency, and that key institutions are refusing to confront the problem. Of particular concern are prisons, political parties, parliament and sport – where the response to the increasing corruption risk is often incoherent and uncoordinated. Today's revelations only add to the mounting evidence of the problem. Corruption creates a welcome environment for organised criminal activity. Read more.