The following blog post was written by Alejandro Salas, Transparency International's Regional Director for the Americas, and Natalie Baharav, Communications Officer at Transparency International.
Lea este artículo en español aquí.
Presidential elections are coming up in Venezuela and it is essential for its citizenry to know when President Hugo Chavez speaks as the president, and when he speaks as a presidential candidate.
In the current election it is perhaps not apparent that the role of a candidate and the role of a president are different even though they are operating in a democratic system.
The public must be able to distinguish between campaign activities aimed at winning votes and a public servant, such as the president, spreading information in the public interest. This is the main topic covered by the latest edition of bi-weekly bulletin Alerta Electoral (Election Alert) issued by a coalition of Venezuelan NGOs, academics and journalists monitoring the presidential campaign for potential irregularities.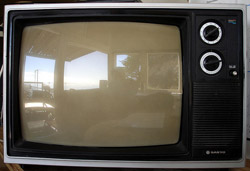 Venezuela law mandates that both public and private radio and television networks have the obligation to simultaneously broadcast presidential messages that communicate state affairs. A study published by the Civic Association Espacio Público shows that in this year alone this translated into 5271 minutes of airtime for the president from January to July this year. This is a large amount of time dedicated to presidential messages. However, what makes it particularly interesting in the context of the upcoming elections is that of those thousands of minutes, more than three-quarters (4.260 minutes) were broadcast in July alone. In other words, since the official campaign period started.
Multiply that by thirty television networks and more than seven hundred radio stations. When you compare the presidential privilege of four thousand minutes of airtime with the limited coverage allowed by Venezuelan electoral regulations (max three minutes airtime per day per channel per candidate), the inequality between candidates becomes evident.
Of course presidential messages when related to issues of clear and genuine public interest and urgent nature are not being called into question by the group of concerned citizens behind Alerta Electoral, including Transparencia Venezuela, Transparency International's chapter in the country. What they argue is that electoral authorities have to set clear parameters to distinguish between the roles of public servant and candidate. When necessary, they should use sanctions to prevent the abuse of power.
The same applies to the use of other tax-payer – funded public resources, such as presidential cars or airplanes. This is also relevant to the political use and involvement of military forces in the campaign. Alerta Electoral provides examples of political activity being performed by some high ranking officials. It documents the use of military bases as a campaign space and the use of pro-government ideology in academic curricula at military education centres.
Candidates should not use public resources for their campaigns. Rather, they should set an example by making it clear to the public and electoral authorities when they are fulfilling which function. It is essential for Venezuelan citizens to know when Chavez is speaking as the president and when as the candidate.
This is part of a series covering the Venezuelan elections. To see all blog posts on this topic, click here.