In a few days, an array of world leaders and thinkers – from politicians to Nobel Prize winners- will meet in Liberia to debate the state of the world's development and where we are going.
They have been called together as part of a high level panel put together by the United Nations to set out the key priorities that must be tackled if we are to end poverty on the global and local level. In Liberia's capital of Monrovia, panel members will discuss issues that will succeed those outlined in the Millennium Development Goals (MDGs), which will end in 2015.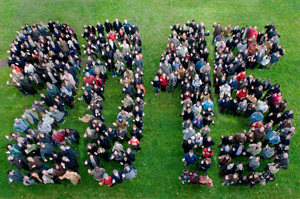 When the MDGs were adopted in 2000, they set forth global pledges such as to collectively cut hunger, guarantee gender equality and get all children enrolled in elementary school. These aims grew out of promises outlined in the Millennium Declaration. More than 13 years later, too many of the declaration's commitments are unlikely to be met. Much of this derailment is seen as the failure to address governance and corruption as part of the priorities- a point TI has been arguing.
For Transparency International and others, transparency, accountability and public participation must figure among the list of "must-haves" that make the cut to be included in the next rounds of MDGs. If not, secret dealings, bribery and the abuse of power will block progress in the fight to end poverty, hunger and the needless deaths of mothers and infants.
This is the same call that is signaled in a new report that we have released 28 January with ONE and others organisations in advance of the Liberia meeting.
Together, we are collectively demanding that the panel learns from the past and the current list of MDGs, which leave transparency, accountability and participation off their agenda – not to mention corruption or governance.
To get the formula right this time around, they must do three things differently:
Openness in the design of the post-2015 framework.  This is the best way to guarantee that whatever happens after 2015, the list of issues reflect people's demands and priorities.
Openness in the monitoring of investments and outcomes. This is the only way to ensure that information is collected about how much and on what governments are spending as part of pursuing the goals.
Openness in terms of making that information widely available and accessible. Information is power and the most critical medium for holding governments and policy makers to account for how they use the public coffers.
The Monrovia meeting follows up on similar discussions that have already taken place in London and precedes future gatherings in Bali in March and New York in April.
Let's make sure openness is not only what the panel members call for, but something they practice.