Around 260 Gigabytes of data from ten tax havens, 2.5 million documents, 130.000 persons from 170 countries concerned – a mega coup. But some questions are still to be answered.
Today's releases regarding #offshoreleaks include everything one can expect from good journalism in the 21st century:
Collaboration: 84 journalists worked on the story, coordinated by the "International Consortium of Investigative Journalists" (ICIJ) which, judging by the numbers of followers on twitter had not been very well-known. Its website was partly not accessible in the morning, probably because it is not used to such big amounts of hits.
Data processing: 260 gigabytes of data had to be analyzed, amounting to the equivalent of 500.000 bibles as one German newspaper pointed out. The journalists used NUIX software for their work.
Data visualizing: A world map by the Canadian public network CBC shows all media involved with the work. The German newspaper "Süddeutsche Zeitung" edited the tax network of a German who systematically evaded taxes. More visualizations are to come in the next few days I suspect.
Global scope: Journalists from 54 countries were involved. Tax havens exist all over the world. Criminals, the super-rich and multinational corporations act global. In every corner of the world there are places where money can be laundered and hidden. On the other side, media are still mainly structured on a national level. Journalists can research and publish global issues best if they act globally together as well.
Political relevance: Tax haven are places used by arms dealers, human traffickers, drug lords, kleptocrats, super-rich and multinational corporations, sometimes for different reasons. Having read Nicholas Shaxson's "Treasure Island", one is hardly surprised by the recent coverage. In breathtaking speed, the issue of tax havens is on top of the political agenda. German chancellor Angela Merkel just recently announced in a speech in her home state that there to be put an end to tax havens.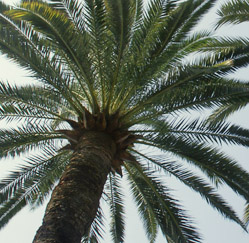 Open questions
Some aspects in the news coverage are yet to be reported or maybe I just missed out:
Why are there only publications about daughters of and spouses of global leaders, but not about acting heads of state or company bosses themselves? Either they are all clean or just better at hiding?
Usual suspects like Panama, Luxemburg and the Virgin Islands are at the center of the coverage. Tax Justice Network is already pointing out for years that Delaware, Florida, Switzerland or the City of London belong to the largest shadow financial centers globally.
The coverage focuses on criminals, among them tax evaders. What about multinational corporations that "optimize" their conglomerates in order to lower their taxes?
CSOs have reported on shadow financial centers for the last years, now journalists are boarding the train. The time has come to build up pressure in order to translate the attention into concrete political actions.
This article was translated by Arne Semsrott. It was first published on carta.info
Carousel image: Flickr / Creative commons: freefotouk