In follow-up to the Rio+20 meetings in June 2012, a group of 30 countries – known as the Open Working Group (OWG) – has been tasked by the UN to propose new goals on sustainable development. The timeline for work is to coincide with broader UN discussions about what should replace the Millennium Development Goals, which are set to end in 2015. It has been made very clear that the two processes will merge to provide a common set of new goals to take the world's development beyond 2015. The OWG is under the chairmanship of Kenya and Hungary and will meet this week in New York to talk about poverty eradication. For Transparency International and others, this discussion must underscore how transparency, accountability and participation are essential pillars for any strategy to eliminate poverty.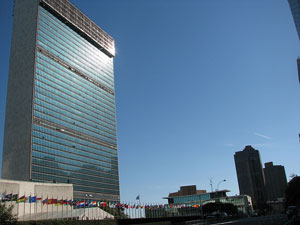 Below are the recommendations of a letter that was sent to all countries that are members of the Open Working Group on Sustainable Development Goals. The signatories of this letter are Development Initiatives, Integrity Action, ONE, International Budget Partnership, Publish What You Fund, Publish What You Pay UK, Tearfund, Transparency International.
The OWG should harness the transformative power of transparency and accountability for sustainable and equitable development by:
1) Advancing the recommendations of the Monrovia and Bali communiqués of the High Level Panel of Eminent Persons on post-2015 to "invest in stable and accountable institutions, fight corruption, (and) ensure the rule of law" and to focus on "data availability and better accountability" through a "data revolution".
2) Using the preliminary findings of the UN consultations which highlight the centrality of governance. The UN My World Survey polled "an honest and responsive government" as one of the top three priorities for both men and women; the UN report, The global conversation begins, highlights better governance as an emerging theme; and the UN Governance Consultation discussed options for the inclusion of governance in the post-2015 framework, including as a standalone goal.
3) Ensuring that the goals selected are measurable, with good quality data being made publicly available so that policymakers and ordinary citizens can track the development process from resources to results.  This requires governments to commit to regular and timely reporting, including the publication of key budget reports, and for the data to be disaggregated to enable identification of disparities in results.
4) Requiring governments to report on what they spend in pursuit of the agreed goals, including what results are achieved; and ensure that the World Bank and the UN establish user-friendly public platforms that make data – published in line with open data standards – accessible, comparable and combinable.
5) Link to country efforts to make the public sector more open and accountable. Standards and initiatives across aid, budgets, climate finance, contracting, construction, extractives, fiscal and land transparency are taking hold.[1] Meanwhile, the Open Government Partnership – a collaborative effort of governments and CSOs to secure governmental commitments to promote transparency is gathering pace. In just over a year, 57 countries from all continents (including Brazil, Colombia, Indonesia, Jordan, Kenya, Latvia, Mexico, Netherlands, and Russia) have signed onto the OGP.
---
Show you support for the fight against corruption. Follow us on Facebook, Twitter and Google +