Over the past 12 years, an educational corruption scandal has been brewing in the southeastern United States.  In early April it came to a head when 35 former teachers and administrators of Atlanta's public school system – including the former superintendent – were charged by a grand jury.  These individuals were indicted on 65 charges related to a large-scale cheating scheme where they are charged with systematically manipulating their students' test scores. According to CNN, the debacle has been described as the largest school cheating scheme in the history of the United States.
In Atlanta, suspicions increased in parallel with students' test scores. Scores showed significant – and unexplained – increases over a period of about 5 years. The widely reported story is that teachers and staff erased incorrect answers and changed them to right ones, leading the Atlanta Public School Superintendent Beverly Hall to amass accolades, and receive financial bonuses, for transforming her district. It appears that teachers and support staff were pressured to cheat, and if they failed to comply, their jobs were threatened. In the end, there are reports of some form of cheating had occurred in more than half of the district's 70 elementary and middle schools.
If these charges are proven true, what would have been the motivation for such wide-scale corruption? Was it merely the esteem that comes from good teaching? Was it a messianic act of a ruthless superintendent?
Some say that the real culprit is standardised testing – more specifically, the close relationship between students' test scores and how American public schools are funded. Part of this problematic model is linked to the No Child Left Behind (NCLB) legislation, passed by the U.S. Congress in 2001. Under NCLB, district test scores had to improve every year, with an aim for 100% proficiency in basic subjects by 2014. If a certain percentage of students don't do well enough, greater demands are placed on schools. These demands were intended to bolster student performance, but they cost additional money, and schools are rarely given sufficient funding to cover these costs. And if students' performance didn't improve, money may be withheld from struggling districts.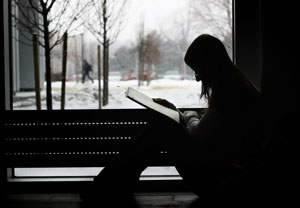 Whether standardised tests accurately measure student performance is a highly controversial topic in education policy. Regardless, standardised test scores are the benchmark for determining if public schools receive desperately-needed dollars or are given the flexibility to spend them for self-identified needs. In Atlanta, newly hired principals were told they had to meet testing benchmarks within three years to be considered successful. Improved scores also meant financial bonuses. By having such a simplistic equation for educational funding, a system can be easily manipulated. The door is open for corruption.
I recently spoke with Robert E. Wilson, one of two leads for the Georgia Governor's Special Investigation of this case. Robert argued that under NCLB, standardised testing became a measurement of adults over students, thereby compelling principals and teachers to interfere in results that impacted them personally and professionally.
It is unfair to place a measure of school performance on the backs of children. The children lose. When their scores don't reflect their abilities, some of them cannot access remedial assistance, which could help them learn. And they lose faith in their teachers, who are meant to be paragons of virtue.
Notably, NCLB has received major critiques and is undergoing significant revisions. In this reform effort, sanctions for poor test performance are being deemphasised and replaced with support to communities as they make systemic changes that improve student learning. In addition, the Obama Administration is allowing states to apply for waivers to be released from some requirements. Despite these adaptations, it appears standardised testing will continue to have a place in measuring success in the future.  U.S. Secretary of Education Arne Duncan has noted that the Atlanta scandal does not diminish the role of "high-stakes" testing in determining students' academic growth and achievement, although he does call for reforming teachers' incentives.
In this case, one point remains clear: cheating is cheating. Test answers were changed.  The truth was repeatedly obstructed. The public was misled. And Superintendent Beverly Hall was credited with improving test scores to such a degree that she earned a $78,000 bonus in 2009. In the end, however, the lens must be widened to consider the flawed association of American public school funding and standardised test score benchmarks. As Robert Wilson noted, "due to NCLB, there is cheating in school districts across the country. Atlanta is trying to open up the issue and address it.  We all need to wake up and shift the balance in favor of good schools and good teachers and against tests."