In December 2008, Gabonese citizen Gregory Ngbwa Mintsa took a brave stand against corruption. Together with Transparency International France, he filed a legal complaint denouncing the alleged embezzlement of public funds in Gabon. This was part of the Biens Mal Acquis case, an investigation into several African presidents suspected of stealing public assets on a huge scale.
Gregory Ngbwa Mintsa won Transparency International's Integrity Award in 2010. With nominations open for the 2013 award, I asked him what it takes to stand up to corruption.
Why did you take on corruption in your country?
The corruption that is rife in Gabon is the most harmful and the most dramatic possible – that which is instituted by the ruling class.
Gabon is a very rich country, but 60% of the population still lives below the poverty line. The national wealth that should have been used to develop the country and respond to the daily needs of the Gabonese people has instead been used by a small group of people to maintain their own power through corruption and clientelism, to gain personal glory and enrichment. When corruption is allowed to exist in government, we shouldn't be shocked when it spreads to all spheres of society – schools or universities where teachers sell grades, in hospitals, at innumerable police checks, in churches, in public services and even in families.
What did you do to fight corruption?
I worked for a long time in a major political opposition party. I became disenchanted when I realised that thanks to public money [former Gabonese president] Omar Bongo had always been, in reality, the leader of the majority and the opposition.
Over the years, I have made enemies of all of the political leaders of the majority as well as of the opposition, because of my editorials that insist on the fact that the rule of law comes neither from politicians nor from old colonial powers nor unions, but from citizens' own ability to defend their rights.
It was to preach by example that I became involved with the case known as "Bien Mal Acquis" ('Ill Gotten Gains') led by Transparence International France. I took care to keep myself alive without going into exile fromGabon.
I did this so that people would stop being afraid, and so that they would realise that it is the people themselves who must stop allowing anyone to be considered above the law.
Gabon in numbers
102nd out of 176 countries on Transparency International's Corruption Perceptions Index 2012
106th of out 187 countries on the UN's Human Development Index 2012
41 – number of years that Omar Bongo ruled Gabon, until his death in 2009
The investigation that Gregory Mintsa helped bring about revealed that Omar Bongo and his family owned 39 properties in France, 70 bank accounts and at least 9 luxury cars at an estimated value of almost €1.5 million
What have you been doing since you won the Integrity Award in 2010?
My field of manoeuvre is extremely limited. My salary has been confiscated. As well as depriving me of a means of subsistence, this prevents me from organising any kind of activity. I am left with only my conscience and my words, in a context where even the majority of those who support me do it with the greatest discretion.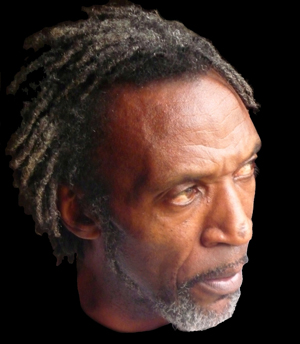 In fact I think it is a challenge in itself to not give up.
Has anything changed in Gabon?
I am personally satisfied that the Bien Mal Acquis case has contributed to the reconsideration of the previously established concept of the State. It was the norm for the Head of State to use state assets as if they belonged to him.  He would be acclaimed like a hero when during electoral campaigns he would initiate one or two sovereign measures where he would give 'gifts' of medicine, money or notebooks in a few villages.
Finally, what has changed is that it is becoming more and more difficult for those who steal public wealth to conceal their appropriated assets inFrance, the 'motherland' of Françafrique.
What kind of person or organisation would you like to see win an Integrity Award?
In my opinion, the Integrity Award should be given not only to those who fight against corruption and tax havens.
The award should be given especially to those who directly defend the interest of the people, the daily lives of the weakest, against the cynicism of politicians and the power of money."
What are your hopes for the future?
The crime of 'patrimonicide' – the appropriation of public assets for personal use – should be considered a crime against humanity.
There are many people brought before the International Criminal Tribunal for having committed abuses that have resulted in dozens of deaths, but we roll out the red carpet for the criminals who steal the money that ought to permit thousands or even millions of people to be born, to grow up, to take care of themselves, to be educated, to work, to love, to found a family, to raise their children, and to die in peace.
The current conventions are so restrained that the predators who are in power do not hesitate to sign them. We should mobilise to create an international civil court which will penalise those economic crimes that destroy the present and the future for millions of human beings and threaten world peace.
Do you know an anti-corruption hero? Nominations for this years Integrity Awards are now open to the public. You can download the nomination form here.