Egyptians are sharply divided over the military's recent ousting of President Morsi on the back of large-scale popular demonstrations against his rule. They are far more unified, however, in their views on what ails the country.
Corruption is at the forefront of those concerns.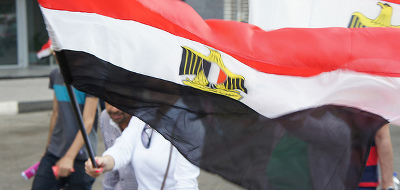 On 9 July 2013 Transparency International released the Global Corruption Barometer (GCB) that captures the views on corruption of over 100,000 ordinary citizens in over 100 countries, including Egypt.
Forty-four per cent of Egyptians surveyed consider corruption in the public sector a very serious problem. And nearly 65 per cent surveyed said corruption had worsened since the January 2011 revolution that brought first the Supreme Council of Armed Forces and in 2012 President Morsi to power.
Mohammed Morsi ran on anti-corruption platform and won presidential elections in June 2012.
Under Morsi, the Consultative (Shura) Council agreed a new constitution, approved in a popular referendum in December 2012, that included for the first time the establishment of a national anti-corruption agency.
Morsi's government also recently launched initiatives to draft for the first time a law on the right of access to information, another one on the protection of whistleblowers, and one to prevent conflicts of interest. Civil society activists requested improvements, such as modifying the wholesale exception of intelligence bodies from being subject to information requests, but these laws remained in draft form.
Despite these initiatives, our survey reveals that 55 per cent of respondents found the government ineffective in fighting corruption.
A majority of those surveyed considered the police and the media as the most corrupt institutions. The police under the former president, Hosni Mubarak, had a brutal record of abuse especially against political opponents and dissidents. The media, too, was often politicised, either state-owned and controlled or beholden to opposition interests. Independent reports show little has changed since the 2011 revolution and the media may have become even less free over the past two years.
Without a free media to uncover and objectively report about corruption and a police force to pursue the corrupt, bribery continued to flourish. Over 35 per cent of Egyptians in our survey said they had paid a bribe in the past year and 45 per cent of those said that paying a bribe was the only way to obtain a service. These figures describe less a government working for the people than corrupted civil servants willing to offer essential public services to the highest bidder for their own gain.
Egypt's political leaders need to concentrate their efforts on what unites the people: the call for stopping corruption and restoring the efficient provision of public services, especially to those Egyptians who most rely on them. Currently a quarter of Egyptians live below the poverty line and millions more are at risk of poverty.
An essential step to restoring integrity in public services is to make them more transparent. Our survey also shows that two in three Egyptians believe that ordinary people have the power to fight corruption. Involving citizens through transparent and participatory governance mechanisms would be a welcome second step. Then political leaders could live up to the ideals of bread, freedom and social justice that remain the rallying cry for a new Egypt since 2011.
Carousel image: Creative commons, Flickr / Kodak Agfa