While working on our Annual Report 2012, one thing stood out to me – ordinary people have the power to stop corruption.
When people have the right tools and support, they will take action against corruption, and when they are given the space to speak out, they do.
I've picked out five of my favourite activities below. Take a read through our Annual Report and let us know yours.
1. Having their say in Fiji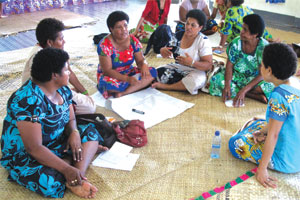 "For the first time, everyone will have a voice" were the words spoken by Fiji's Prime Minister Voreque Bainimarama as he announced the new constitution. To ensure these words were put into action, we conducted a series of trainings focusing on women and children to encourage and empower these participants to have their say in the development of the constitution. The training succeeded – five women's groups went on to present their proposals to the constitution-making body.
2. Empowering communities in Guatemala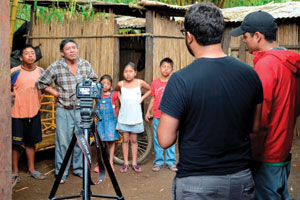 When the public takes part in monitoring spending, it's much harder for money to get siphoned off into the pockets of officials. After reports of political clientelism and abuse of power led to violence in one Guatemalan town, we created a coalition of citizens, organisations and the ombudsperson to successfully lobby for greater public oversight of funding. Now the community is more involved, reports of abuse have plummeted.
3. Waking up to corruption in Hungary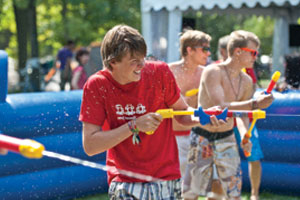 From rallies to animated video contests, to public debates and petitions, more and more people are waking up to the devastation left by corruption. Like in Hungary, where we organised a series of water fights at summer festivals as part of our global "Time to Wake Up" campaign. We wanted to show young people how important their role is in the fight against corruption – by the end of the year, we'd engaged more than 4,000 people.
4. Young leaders in action in Lebanon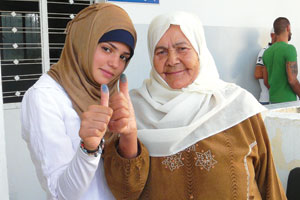 More and more young people are taking an active stance against corruption. In Lebanon more than 900 young community members have joined our trainings in advocacy, budget management and good governance. It's an initiative called Musharaka – Arabic for "participation". Democratically elected by their communities, these future leaders form youth shadow councils. Working closely with municipal council officials, they're keeping watch on finances, making sure public money in their community is well spent.
5. Thousands rally for change in Zimbabwe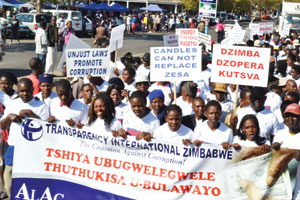 Reaching more than 140,000 people to date, our advocacy and legal advice centres provide free and confidential legal advice to witnesses and victims of corruption worldwide. To celebrate the launch of our new legal advice centre in Zimbabwe, thousands gathered in the streets voicing the same message: corruption needs to stop. "The response from the crowds was overwhelming" says Programme Officer Nyasha Mpahlo, "and by end of day one, we had already provided legal assistance to 200 people."