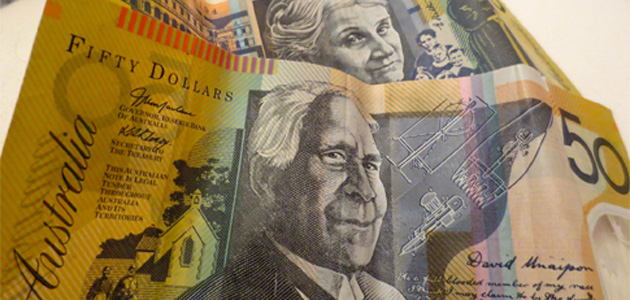 On 30 July it emerged that the Supreme Court of Victoria, Australia had issued a suppression order to stop the media from reporting key details of a scandal that involved foreign bribery in the printing of Australian bank notes, allegedly implicating people from Australia, Indonesia, Malaysia and Vietnam.
The court order is apparently in the interests of national security and because media reports could prejudice judicial proceedings. This has raised many questions within and beyond Australia about the use of legal instruments to block the people's right to know.
The Indonesian and Vietnamese governments have both expressed concerns, with Vietnam calling for an explanation from the Australian authorities.
Corruption flourishes behind closed doors, which is why Transparency International believes it is far better to let in the light. There should only be exceptional instances where national security concerns justify covering up alleged corruption.
We need effective, impartial investigations of the bribery allegations in all the four countries involved. Court prosecutions should also be as open and transparent as possible. Gagging orders block transparency – a transparency we need to monitor the progress of investigations and assess whether they meet international legal norms.
There may be some instances where certain information about judicial proceedings could prejudice a case, but it is difficult to see how this can stretch to such a layer of secrecy about alleged corruption over a case of the magnitude of the Australian one. Because of the terms of the suppression order, we won't know what the arguments about national security were in this case.
If influential people are implicated, they should be held accountable as anyone else would – the integrity of people in positions of power should be beyond doubt.
Indeed, Transparency International believes everyone should be equal before the law. This is the foundation of a justice system that can be trusted. It is also critical to ensuring there is no impunity for the corrupt, no matter who they are. To this end we need to see cooperation between the governments involved. They need to provide full legal assistance in accordance with their obligations under the UN Convention against Corruption. All countries involved in the investigation are signatories of the UN convention in which Article 46 urges countries to assist, in a timely manner, in the prosecution of acts of corruption across borders.
For its part, Australia is a signatory of the OECD Anti-Bribery Convention and our research shows that it hasn't been the most active of countries when it comes to enforcing its obligations.
Transparency International works hard in the region to promote the implementation and enforcement of international conventions that call for transparency in the fight against corruption. Words on paper have to be backed up by actions. Ultimately, a gagging order raises more questions about Australia's commitment to address foreign bribery than it hoped to prevent.
Carousel image: Copyright, Flickr / Auburn Alumni Association
Editor's note: On 12 August the first sentence of this post was amended to correct the origin of the suppression order, which was the Supreme Court of Victoria rather than the Australian government.