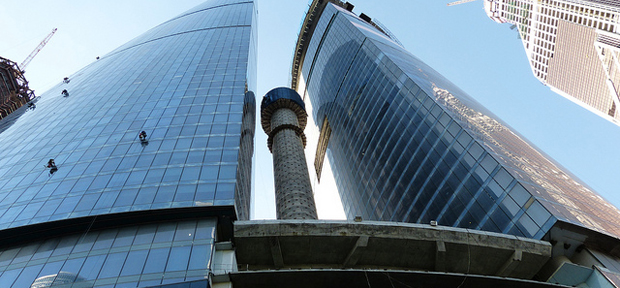 Tackling corruption and developing anti-corruption practices is becoming an increasingly serious topic for the Russian private sector.
Recently, Transparency International Russia published the report "Transparency of Corporate Reporting and Anti-Corruption Policy in Russian Private Enterprise: Compliance as a Competitive Advantage" (English version here) with the aim of analysing the implementation of compliance policy in medium-sized companies.
Due to the growth and efficacy of compliance control systems in foreign countries, the fate of Russian companies – both at home and in the world economic arena – hinges on whether they can effectively implement similar practices.
Compliance systems reflect a company's willingness to conduct business with openness and integrity and in so doing, drastically reduce its corruption risk. The key here is for companies to realise that their own compliance control is essential for development and competitive growth.
How the study worked
The study on which the report was based investigated the websites and legal documents of 50 Russia companies and holdings, which had been on Forbes' 2013 "Largest Businesses in Russia" list.
The selection included companies with highly varied legal structures: 30 joint stock companies and 20 limited liability corporations (LLCs). Preference in the selection was given to the smaller joint stock companies and the larger LLCs with no government participation.
The study paid close attention to the companies' transparency initiatives, potential affiliations with the government or political parties, their corporate social responsibility policies, any violations of anti-corruption legislation, and an analysis of their codes of ethics.
Using the data from these indicators, this is what we found out about the private sector's implementation of anti-corruption mechanisms:
Low transparency, high impunity
In a nutshell, neither the Russian government nor private companies are interested in adopting rule-based business.
Russian enforcement agencies may draw attention to fire safety regulations or tax compliance, but remain unwilling to impose stiffer penalties which would force companies to establish anti-corruption compliance programmes.
In most cases, companies themselves do not have a code of ethics or a public policy of zero tolerance towards corruption, nor are they keen to publish required declarations.
Rather, many deals between local authorities and companies are based on informal agreements. For example, a company could state: "We are building a playground in return for a lower annual rent".
Furthermore, our research shows that many of those working for supervisory boards or management within companies, or their close relatives, are also members of the legislative assembly – inevitably leading to a conflict of interest.
Finally, it should be noted that the Russian media is also lacking in compliance control systems, with risks that it may misinform the public by incorrectly reporting on the corporate world. The media, however, faces less public pressure regarding compliance, as it is generally viewed as a part of civil society and unaffected by such issues.
Recommendations
Given all these factors, it is clear that both the Russian government and the corporate sector need to make some changes. Companies need to:
Publish lists of their beneficiaries and leaders.
Publish information about their public procurement process.
Develop and implement comprehensive compliance policies.
Protect whistleblowers.
These moves need to be matched and reinforced by the government. Legislation must be changed so that the corrupt receive no impunity.
Russia needs to realise that the sooner its corporate anti-corruption policies match the standards of international clients and investors, the sooner Russian companies and workers will benefit.
Carousel image: Flickr, Mariano Mantel