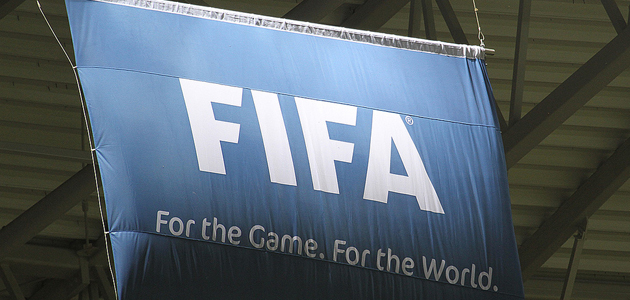 Recently FIFA vice-president Jeffrey Webb admitted publicly that FIFA still had a lot of work to do to repair its battered image despite introducing a slew of organisational reforms. He's right. FIFA is often seen as synonymous with scandal and not just for football fans. It is the butt of media satire, Twitter wit and a plethora of cartoons parodying the organisation's modus operandi.
With good reason. Just this week it suspended yet another senior executive because of corruption allegations and had to answer questions about 26 executive committee members receiving US$15,000 worth of luxury watches in goody bags at the World Cup in Brazil.
Old habits die hard but FIFA has key opportunities to win back popular trust. To prep for this, we suggest FIFA rereads  Safe Hands: Building Integrity and Transparency at FIFA, a roadmap to reform that Transparency International published in 2011.
We also suggest it applies our prescription of greater transparency to:
The Qatar/Russia investigation: Michael Garcia, the independent investigator tasked by FIFA to investigate whether bribes played a part in the award of the 2018 and 2022 World Cups, has finished his report. It is now with the adjudicatory chamber of the Ethics Committee.
We believe the investigation report should be published and if bribery is found, the guilty should be punished. FIFA has yet to commit to do this.
Clearly, the bidding process needs to change. FIFA has spread the vote to its 209 federations from the cushy executive committee, but more needs to be done. In our updated Working Paper on Corruption and Sport we make several recommendations to improve the process.
Independent due diligence: In Safe Hands we called on FIFA to have independent vetting of people appointed to top jobs. FIFA decided to allow member organisations to undertake due diligence. The arrest and suspension of a member of its audit and compliance committee for money laundering (unrelated to football) is more proof that independent oversight is needed.
Best practice organisational structure: Transparency International and the Independent Governance Committee set up by FIFA to advise it on reforms in 2011 recommended senior executive positions have term limits.
The 2014 FIFA Congress in São Paulo rejected term limits, showing continued support for Sepp Blatter, who is 78, and who confirmed he will run for a fifth term as president next year.
If Blatter is elected president again, it will be harder still for FIFA to be seen as an organisation committed to reform because the scandals that have so tarnished its reputation happened under his watch. But should Blatter publish the investigation into the World Cup bids and reconsider the need for independent oversight of it board and key appointments, that would – at least – be a start.
Carousel image: Creative Commons, Flickr / Thomas Couto