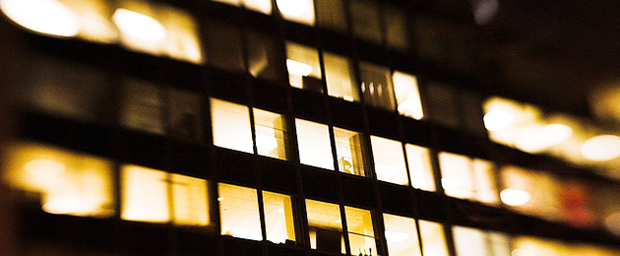 This week, the Organisation for Economic Cooperation and Development (OECD) published a ground-breaking report that dissects the massive and mostly hidden phenomenon of transnational corruption. Looking at more than 400 bribery cases across 41 countries that amounted to US$13.8 million per bribe, the report gives a glimpse inside the shadowy world of corrupt practices by companies doing business abroad by analysing documents not accessible to anyone but to the OECD Working Group on Bribery.
The OECD Foreign Bribery Report comes from an organisation that reviews how the most developed countries implement an anti-bribery treaty that obliges governments to prosecute companies and employees that bribe abroad. It's full of bad news.
The main findings confirm what Transparency International has said for the last decade: rich countries are exporting corruption, not only their products and services. More than half of the OECD Convention countries fail to crack down on foreign bribery committed by their companies. Those that do enforce the rules do so unevenly and investigate and prosecute at a rate far less than expected given their large share of world exports and criminal justice resources.
The OECD's key findings are shocking:
One-fifth of bribes were paid or offered to officials in countries with "very high human development" – that is rich countries perceived to be less corrupt in Transparency International's Corruption Perceptions Index. "These include 24 out of the 41 member countries of the OECD Working Group on Bribery and 15 out of the 19 member countries of the G20," the report says.
In 41 per cent of cases, it was managers who paid or authorised the bribe. In 12 per cent, it was the company CEOs involved! That means that in over half of the foreign bribery cases, company leadership knew about the bribery or even actively took part in it. So much for the usual excuse that some low-level staff member was a "loose cannon" acting on his or her own initiative.
On the bribe-receiving side, 2 per cent of the cases involved greasing the palms of heads of states and 3 per cent of them enriched ministers.
In 25 per cent  of foreign bribery cases, the illicit money was channelled through shadowy secret companies. The report lists the ways law enforcement was tricked by "… subsidiary companies, local consulting firms, companies located in offshore financial centres or tax havens or companies established under the beneficial ownership of either the public official who received the bribes or the individual or entity that paying the bribes".
These hundreds of cases over a 15-year period represent just the tip of the cross-border bribery iceberg of schemes that allow corrupt business people to unfairly win contracts or gain access to new markets. The inescapable conclusion is that there must be many more high-level public officials and senior-level employees of companies who are involved in grand corruption and get away with it.
Transparency International has been calling for the end of company ownership secrecy that allows stolen monies to be smuggled across borders in its Unmask the Corrupt campaign. These are some of the ways that cross-border bribery can be fought successfully:
Since many of the G20 and OECD countries are also the main havens for illicit financial flows from industrialising countries, secret intermediary companies should be made transparent by all countries publishing details on their real, human owners;
Efforts to investigate and prosecute foreign bribery should be adequately resourced with staffing and funding for bringing corruption criminals to justice; and
Foreign bribery should be prosecuted and punished anywhere, by any country committed to fighting corruption, even beyond its borders. The largest exporters share responsibility for promoting honesty in global trade.
There is no comforting conclusion in either Transparency International's or the OECD's reports. Both are based on hard facts showing that the majority of developed countries that could have ended the impunity enjoyed by the corrupt were complicit or complacent about foreign bribery over the last 15 years. It's time to stop the corrupt from hiding their identities and illicit activities. It's time to demand a change.
Carousel image: Copyright, Flickr / John