On Wednesday, TI published its new Bribe Payers Index. Christiaan J. Poortman, Senior Advisor of Transparency International in the field of International Conventions and other initiatives, looks at how to increase transparency in one of the most corrupt sectors of the Report through the CoST initiative. 
Construction is a major driver of economic growth and development. According to the Global Construction 2020 Report, its global value is expected to reach $ 12 trillion per annum in 2020, or about 13 per cent of global GDP. But construction remains one of the most corrupt sectors according to the Bribe Payers Index. It is conservatively estimated that around 10 per cent of construction expenditure is lost through corruption. This suggests that unless something is done, by the end of this decade, around $ 1.2 trillion of investment in construction will be lost annually. When costs of wastage resulting from mismanagement and inefficiency are taken into account this figure could double.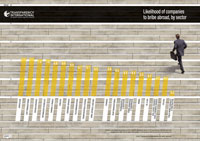 Related issues of unsuitable, defective and dangerously constructed infrastructure undermine potential benefits. These "ills" will affect how successful we will be in meeting some of today's global challenges — be it, the millenium development goals, climate change, or disaster relief. We all know the examples: substandard class rooms denying children essential education; deficient health facilities preventing the provision of basic medical care; houses and apartments not able to withstand the elements; and roads and bridges leading to nowhere. As always, the poor and disadvantaged bear the brunt of these deficiencies.
The G20 in its Seoul Action Plan called for initiatives that would "significantly improve transparency in procurement, construction and infrastructure finance". One of those initiatives, to be endorsed at the G20 Cannes Summit, is the Construction Sector Transparency Initiative (CoST). Its recently completed pilot project — involving 8 countries –demonstrates that improving transparency and accountability is a key part of the solution to the problems of corruption, mismanagement and inefficiency in the construction sector. Systems and procedures were developed to obtain, verify and disclose information into the public domain. CoST is a multi-stakeholder initiative — along the lines of the Extractive Industries Transparency Initiative — bringing together the public and private sectors as well as civil society, all of which benefit from a more open,stable and predictable construction environment. As a result, better value for money from infrastructure is ensured. With the endorsement of the G20, CoST is now preparing for global application